About Jyl Steinback
What We Do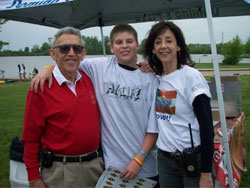 Shape Up US works to empower children and families to lead healthier lives through awareness, education and action-oriented programs designed to help arrest cardiovascular disease, obesity, and diabetes. Founded in 2002 as a 501(c)3 organization called Creating a Difference, the nonprofit began undertaking its current work in 2009 under the leadership of its new executive director, Jyl Steinback. The revitalized organization held its first Health and Wellness Expo in October 2009 in Mesa, Ariz. The organization then started creating elementary school health and wellness curriculum and was renamed Shape Up US the following year. In 2011, Shape Up US partnered with Rio Salado College to offer its teacher training coursework.
Through our comprehensive wellness education programs and live events, Shape Up US helps teachers, students, their families and their communities assess and address their personal and community wellness needs. We achieve this aim by providing the most up-to-date wellness information and education, while connecting the community with national and local wellness and healthcare organizations, wellness assessment organizations, certified educators, and businesses that focus on wellness.
Why We Do What We Do
Childhood obesity is increasing at an alarming rate. According to the Centers for Disease Control and Prevention (CDC) the percentage of obese children aged 6 to 11 has doubled, and the percentage of obese adolescents aged 12 to 19 has tripled since 1980. The American Society for Nutrition and the CDC note that children who are obese are more likely to develop type 2 diabetes, cardiovascular illness and certain cancers as adults.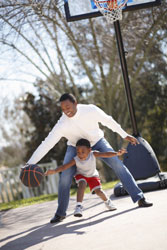 What can be done? The CDC suggests schools strengthen nutrition and physical education programs, and the general public agrees. The Los Angeles Times reports 90 percent of Americans believe schools should take a role in addressing obesity. These recommendations are reflected in research. A 2012 study published by the American Society for Nutrition found nutrition education vital to effective in-school interventions, and similar studies demonstrate how nutrition education positively impacts children's diets. Community-based interventions are also successful: Another 2012 study captured how strategies like public awareness campaigns and "fitness fairs" reduced the body mass index (BMI) of Boston residents alongside school-based interventions.
However, despite evidence that these kinds of programs work, funding and access to these opportunities is scarce. Shape Up US fills the gap, delivering programs that meet recommendations by the CDC and the public—integrating wellness programs into existing school curricula and bringing wellness education directly to the community.
Children are perfectly positioned to learn skills that combat their risk of contracting diabetes and heart-disease, or that alleviate the heartache of social and psychological problems associated with childhood obesity. Through the creation of healthy lifelong habits, children would also have less chance of becoming adults with higher risks for many diseases, such as heart disease, diabetes, stroke, and several types of cancers. Shape Up US programs are comprehensive and cast a wide, inclusive net by building a circle of wellness that integrates health education into existing curricula, flowing from teacher, to student, to family, out to the community, and then back to the classroom. With the accessible opportunity for prevention that Shape Up US provides, children have a chance to build the foundation essential for a healthy life, and to impact their families and communities in a circle of wellness. In other words, it also works for the good of the community to teach our children about health.
Non Discrimination Policy
Shape Up Us is an equal opportunity employer. We shall not discriminate and will not discriminate in employment, recruitment, Board membership, advertisements for employment, compensation, termination, upgrading, promotions, and other conditions of employment against any employee or job applicant on the basis of race, color, religion (creed), gender, gender expression, age, national origin (ancestry), disability, marital status, sexual orientation, or military status, or for any other discriminatory reason.