Purchase the Modules
Tawnya Combe
Tawnya Combe is an Arizona native. She was an elementary teacher in Arizona for six year and has continued her education to receive endorsements and a Masters degree. She is currently working with the Hip Hop Healthy Heart Program for Children. She enjoys spending time with her family!
Norm Bendell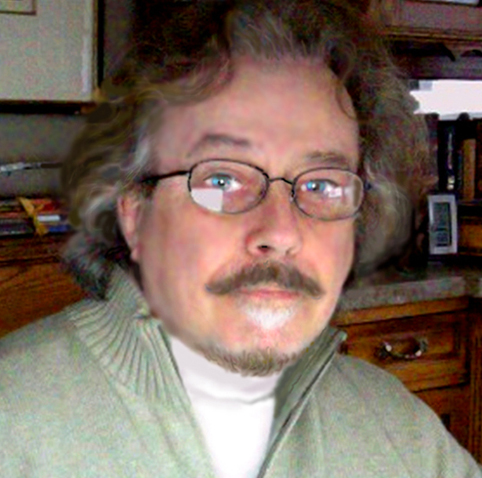 Norm Bendell's legendary illustrative style has powered some of the most successful advertising campaigns of the modern era.  His very unique characters have appeared in hundreds of publications, best selling books and greeting card lines. He has also won numerous awards in print, animation and electronic media along the way.
Norm began his career in Chicago after graduating from the American Academy of Art.  He soon moved to the crucible of New York City where he became an award winning advertising Art Director, Designer, and Creative Director. It was during this period that Norm developed his sophisticated illustration style and discovered how much of his advertising background aided illustrative perspective. In fact, his very first illustrative campaign won "Ad of the Year" honors, enabling his to embark on a new career.
Since then, Norm's work has helped clients boost sales, set sales records and win awards in a wide array of product categories. He's won the top award four years in a row for a series of public service books for Astellas Healthcare and Norm's "The Care and Keeping of You" and "Feelings" books for American Girl have become best sellers at almost five million copies sold.
Currently, Norm's "Superkids" reading program for the Rowland Reading Foundation is entering schools nationwide.  And two new parental advice books with noted psychologist Dr. Lauren Gerber, "Kitchen Table Therapy" and "Does God Have an Email Address?" are about to enter bookstores everywhere.
Bendell's next project will be developing characters for Jyl Steinback's Hip Hop Healthy Heart Program for Children an educational program for K-6th grade through Shape Up US a 501c3 non-profit corporation to benefit kids across America.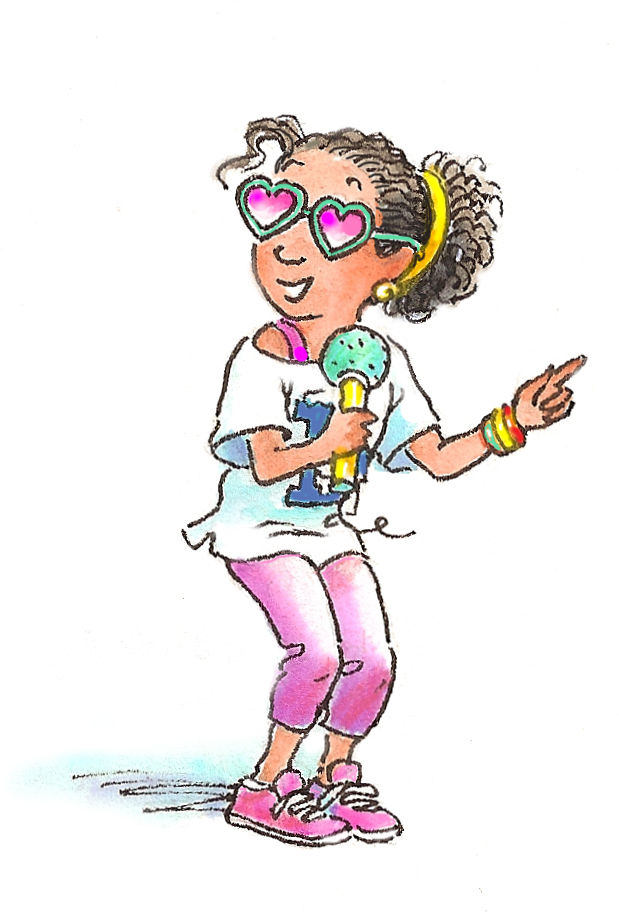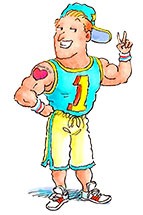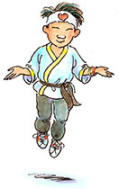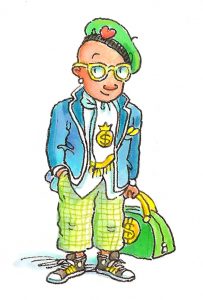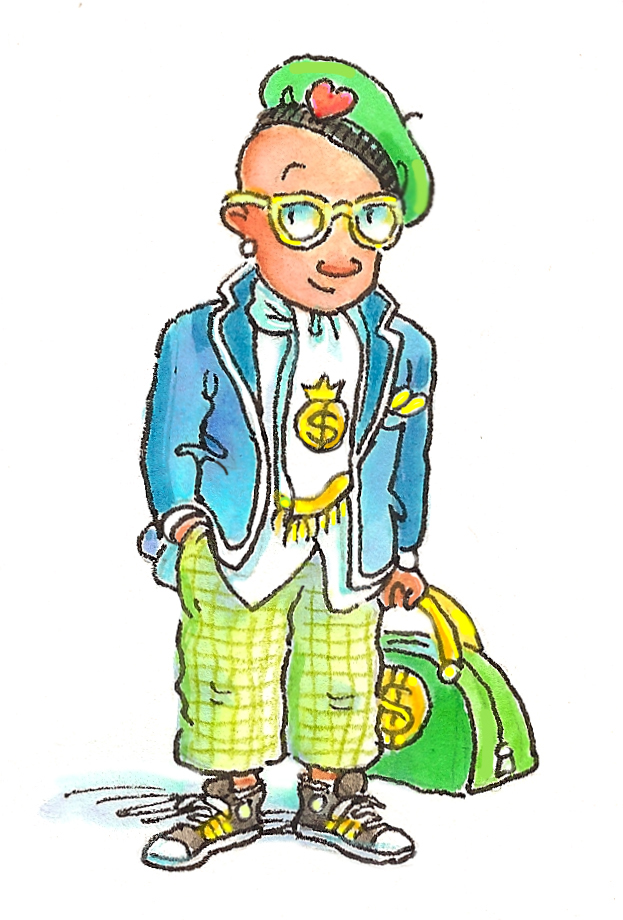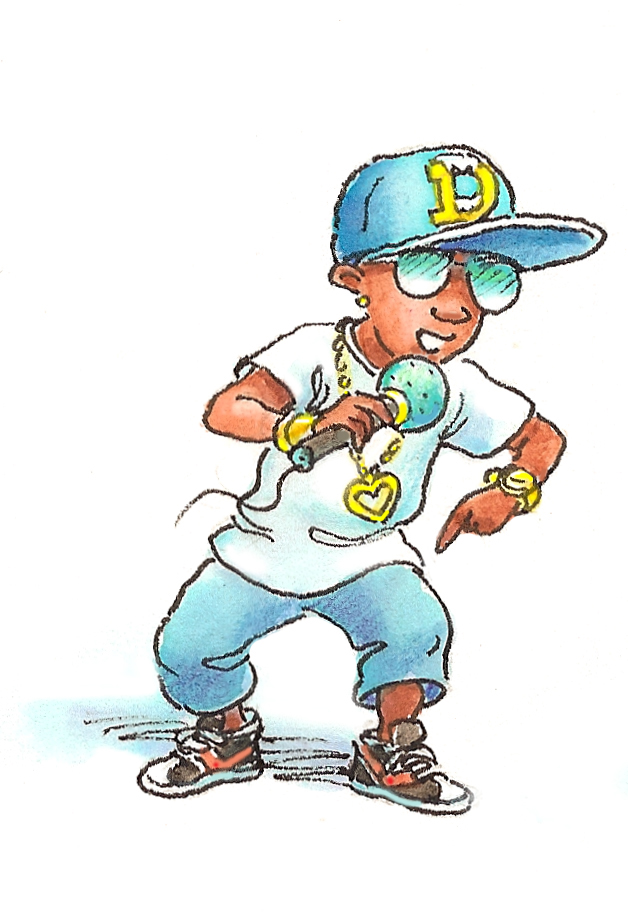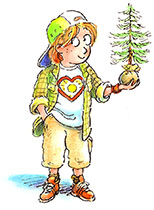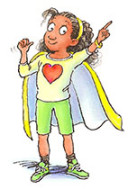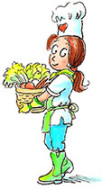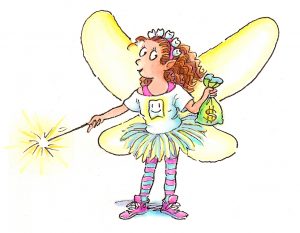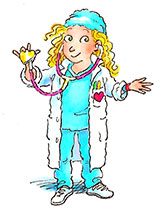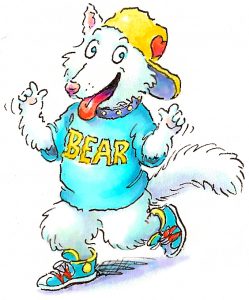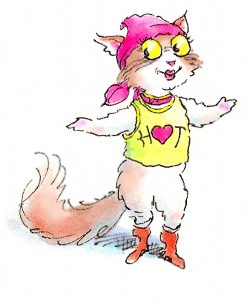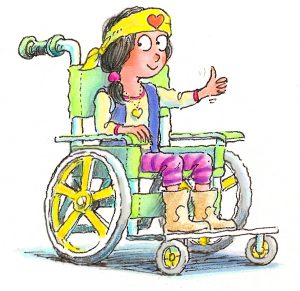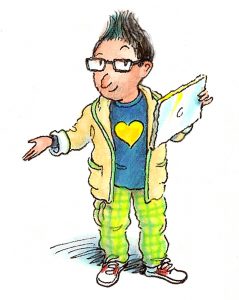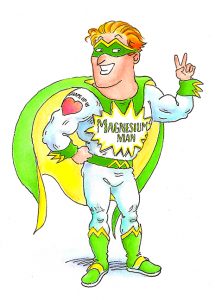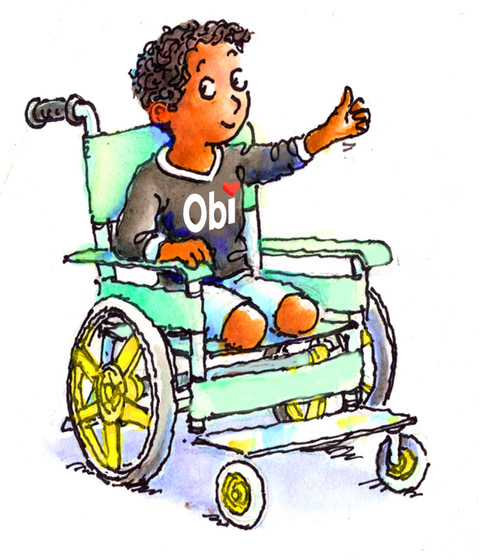 Katherine E. Krieg, M.D., F.A.A.P. – Pediatrician and a Children's Health and Wellness Expert
Board certified in pediatrics
Fellow of the American Academy of Pediatrician
BA, English, Ohio State University
Medical Degree, Ohio State University
Medical Residency, Phoenix Children's Hospital and Maricopa Medical Center
Volunteers monthly at the San Marcos School Clinic providing health care to uninsured children.
Dr. Marlon Rimando, MD – Sports Medicine and Nutrition Specialist
MD – John A. Burns School of Medicine, Honolulu, HI
BS – Human Nutrition, University of Hawaii, Honolulu, HI
Associate Clinical Professor, University of Hawaii Internal Medicine Department.
CSCS, National Strength and Conditioning Association, Colorado Springs, CO. Certified Strength and Conditioning Specialists (CSCSs) are professionals who apply scientific knowledge to train athletes for the primary goal of improving athletic performance.
Over a decade of clinical medicine expertise specializing in sports medicine and nutrition.
He recently retired his board certification in Physical Medicine and Rehabilitation and maintains his medical license as a flight surgeon in the Air National Guard.
Patricia Triplett, MS, RN
Professor Emeritus at Glendale Community College Retired June 2009
Master of Science in Nursing 1983 Arizona State University
Baccalaureate of Science in Nursing 1979 Arizona State University
Associate in Arts Degree in Nursing 1970 Phoenix College
Nursing Professor and Semester Coordinator 26 yrs Glendale Community College
Served on Maricopa Community College District Nursing Curriculum and Glendale Community College Curriculum Committees, and Served on Nursing Department Curriculum Committee and was Committee Chair for several years. Developed and revised Nursing Curriculum on an ongoing basis.
In collaboration with other faculty wrote three National League of Nursing Self- Study Reports for National Accreditation by National League of Nursing.
Taught Theory and Clinical in all areas of Nursing.
Nursing Educator Maricopa Medical Center
Charge Nurse in Emergency Department Level One Trauma Unit, Psychiatry Unit, and Medical-Surgical Unit
Staff Nurse in Burn Center, Pediatrics and Pediatric Intensive Care Unit, Medical-Surgical, and Nursery ICUs
Anthony "Buckets" Blakes, Harlem Globetrotter – "Kids are my passion!"
8 years as Harlem Globetrotters, Guard
Represents the Globetrotters as their Advanced Ambassador in the Harlem Globetrotter's educational program, "C.H.E.E.R For Character", "S.P.I.N. Program" (Some Playtime is Necessary) and "Smile Patrol".
Presented at over five hundred schools across the world to spread the word on C.H.E.E.R. for Character. This acronym represents Cooperation, Healthy mind and body, Effort, Enthusiasm, and Responsibility. Targeting elementary students from kindergarten to fifth grade, he and the other Globetrotters teach the benefits and reasons for acting in an appropriate manner so students can live a positive life and become role models.
Established a sports mentoring program called "Scholastics and Baskets" for children to receive positive literature as well as learn the fundamentals of basketball. www.scholasticsandbaskets.com
AA, University of Wyoming
Professional basketball career in the National Basketball Development League and FIBA, European Basketball League
Scott White, B.S., President – Personal Power Training
President of Personal Power Training, a private fitness studio located in Scottsdale, Arizona and an advisory board member for My Weight World, a growing web-based fitness company.
B.S., Kinesiology, Arizona State University
Holds several prestigious personal training, nutrition, and fitness related certifications including I.S.S.A Certified Personal Trainer, I.S.S.A Certified Sports Performance Nutritionist, and CHEK Practitioner through the Chek Institute.
Spent most of his career helping athletes, celebrities, and business professionals achieve their fitness goals.
Focus: promotion of health and fitness in today's youth and adopting his state-of-the-art fitness program to children and teens.  He fundamentally believes that fitness can be fun, safe, and character building and aims to bring his philosophy to America's kids.
Calli Overstreet, BA Nutrition
Recent graduate from Arizona State University, Bachelor's Degree in Nutrition and Communications
Assistant to chefs and health writers providing them with new and original ideas.
Artistic Director for the Higher Ground Dance Company in Phoenix, Arizona
Dancer, Choreographer, and Instructor for performing groups around Phoenix, Arizona for 8 years
Host of "FOOD NERD" blog, offering restaurant reviews, recipe sharing and culinary/nutrition tips
Singer/Songwriter/Guitar Instructor, currently recording an album
Fresh face in the world of food, nutrition, and healthy lifestyle, eager to share her creative ideas and originality.
Tedi J. Howell, M.S.
Dental Student at AT Still University (ATSU), Phoenix, AZ – Arizona School of Dentistry and Oral Health
MS, Biomedical Sciences, ATSU – Kirksville College of Osteopathic Medicine
Study Author: Howell, TJ and Geisbuhler TP. Hawthorn extract reduces oxyradicals in angiotensin II – challenged adult cardiac myocytes. J Mol CelL Cardiol. 44: S59, 2008
BS Biology, Carroll College, Helena, Montana.
Student Ambassador at ATSU – Mesa, AZ Student
Team leader for Christian Health Fellowship at ATSU – Mesa, AZ
Rena J. Christman, AD
Arizona School of Dental and Oral Health (ASDOH), A. T. Still University Class of Class of 2012.
Class President, ASDOH, A.T. Still University
Associate Degree, Medical Laboratory Technology, Milwaukee Area Technical College
Member American Student Dental Association
Member Delta Sigma Delta, Dental Fraternity
Undergraduate Studies, Biology and Chemistry, University of Wisconsin, Eau Claire
Background in dental assisting and dental office management
Former Operations Manager for Community Dental Health Center
Small business owner in clock, watch, and jewelry repair
Jacqueline Duong, B.S.
Doctor of Dental Medicine, Arizona School of Dental and Oral Health (ASDOH), A. T. Still University Class of 2012
Bachelor of Science, University of Houston
Research Experience: St. Luke's Episcopal Hospital (Houston, Texas), – Orthopedic Research
Research Experience: University of Houston (TX) – Biomedical Cell Physiology
Volunteer Work: Texas Mission of Mercy (Houston, Texas), Star of Hope Homeless Shelter (Houston, Texas), Bellaire Dental Clinic (Houston, Texas)
Maria Foglia, M Ed
Elementary School Teacher in Arizona for Mesa Public Schools for 7 years
Master Degree, Educational Counseling, University of Phoenix
Bachelor Degree, Child and Family Studies, Syracuse University, New York
Post Bachelor Degree, Elementary Education, Arizona state University
Teacher and Team Leader for the Summerbridge Program, summer program for inner city youth, for 4 years in Pittsburgh, PA
Served in AmeriCorps for a one year service as a VISTA volunteer in a Welfare to Work program with the City of Phoenix, Arizona
Co-Leader of an after school Community Service Organization called Trendsetters which connects students to different leadership and community service projects in their communities
Co-founder of Changed Man Productions, a youth motivational company
Served on different boards and committees through school districts and other programs involved in grant writing and curriculum development
Lead Teacher for a City of Phoenix Head Start program, Arizona
Matt Baehr
Owner/President of Spartan Boot Camps – Bringing cutting-edge research into fitness in the athletic, group fitness, or personal training setting.
Founder of "Sweat for the Cure" Corporate-sponsored annual fitness event to raise money for the Michael J Fox Foundation for Parkinson's Research.
W.P. Carey School of Business Graduate – Business Sustainability + Kinesiology at Arizona State University
Strength and Conditioning Coach – ASU Rugby
Certified Strength and Conditioning Coach (Pending) CSCS
Certified Personal Trainer. Certifications:

Performance Enhancement Specialization – NASM PES
Corrective Exercise Specialization – NASM CES
National Academy of Sports Medicine – NASM CPT
National Council of Strength and Fitness – NCSF CPT
CPR/AED American Safety and Health Institute
John Stock, M.D. Pediatric Cardiologist
A pediatric cardiologist who practices with Arizona Pediatric Cardiology Consultants, Dr. Stock's special area of interest is fetal diagnosis of congenital heart disease and therapy of arrhythmias in the fetus, echocardiography and transesophageal echocardiography. He is a member of the American College of Cardiology, American Heart Association and the Society of Pediatric Echocardiography.