Purchase the Modules
Videos
Thank you Children's Dental Village! Dr. Alan Longfellow, Dr. Mercedes Padilla, Dr. Clinton Lepetich and Leslie Barrett for making this segment possible! Thanks Chris Latella, KPNX -TV Channel 12 your the BEST!
Click on Playlist below to view videos individually.

This module offers students the correlation between good dental health and heart health. Explaining functions, involvement, concepts, self- care and responsibility. It provides tools for creating personal dental hygiene throughout their life.
Introduction
Unit 1: Your Terrific Teeth
Unit 2: Tooth Truth
Unit 3: Plaque Attack!
Unit 4: Rock n' Roll Brushing 'n Flossing
Children's Dental Village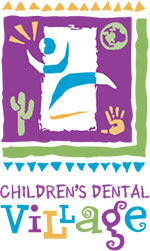 Children's Dental Village believes that understanding children's dental needs begins with understanding children. That's why Dr. Longfellow and Dr. Padilla have assembled a highly-professional team selected for their pediatric experience, skill, education, and personality. You will also find a team of parents, just like you, who understand how beneficial a gentle approach is to creating a comfortable and fun experience for your child. With two additional years of training after dental school in child development and treating challenges like childhood tooth decay and trauma, Dr. Longfellow, Dr. Padilla and Dr. Lepetich are all qualified to meet your child's needs.
About the Dentists
Quality dental care is essential to ensure a child's overall well-being. According the Centers for Disease Control (CDC), early childhood caries, or tooth decay, is the single most common childhood disease.  Nationally, over 50 million school hours are lost each year due to dental disease. Dental disease can impact all aspects of children's lives, from their nutrition and sleep habits to their educational performance and self-esteem.