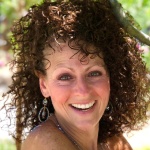 Joyce often works with busy parents and professionals who are highly successful in their careers but are struggling with their digestion, energy, and sleep.
Through her proprietary "Healing From The Inside Out Methodology," which addresses the root cause of digestive and overall body malaise, Joyce's clients learn how to master their gut health and cleanse their bodies naturally so they can raise healthier children with more physical and emotional vibrancy.
Teaching you how to nourish, detoxify, and rejuvenate your body naturally so you can feel like you're aging in reverse is what Joyce does.
Helping you to live a life of freedom so you can make the biggest difference in the lives of others is who she is.