Purchase the Modules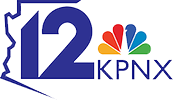 The Hip Hop Healthy Heart Program for Children™ is an innovative K-6th grade comprehensive teacher education wellness curriculum that has been created to build a culture of health through our educational system that will transform schools, families and communities. This program has an emphasis on heart health that uses a unique mix of art, music, and positive thinking to motivate children to build a foundation of wellness. Using a multi-disciplinary approach, the program is an innovative solution for bringing wellness and physical education back into America's schools and into children's household.
Click on the module buttons below to view the videos.