Shape Up US is by nature a collaborative organization. We are deeply appreciative of the support of our following partners:
AWARENESS
Health and Wellness Expo partners have included Wells Fargo, Banner Health, AZ Big Media, Hospitals throughout the US, Delta Dental, and Businesses throughout the communities in each state.
EDUCATION
On the educational front, the organization has partnered with the Arizona Department of Education, American Medical College of Homeopathy, Let's Move in School, Rio Salado College, and selected school districts throughout the US.
ACTION
Shape Up US has also partnered with many fitness/sports organizations, including Grand Canyon State Games, Gold Medal Athletes, YMCA's, JCC's, NFL Alumni and all sports teams in every city that we host a Shape Up US expo.
---
Please contribute to Shape Up US' success by Supporting Businesses that Support US! Shape Up US is deeply grateful for the support of: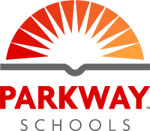 Selected Arizona School Districts and Parks and Recreations: Chandler Unified School District, Parkway School District, Roosevelt School District and many more
---
Media Partners
TV, Radio and Print throughout the US

KFNX 1100 – News Talk Radio

---
Marketing Partners
SPECS CONSULTING, Specializing in connecting brands to consumers for businesses and properties in the sports and entertainment indutries, www.s-p-e-c-s.com.
---
Partners that Contribute Funds, Goods and Services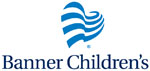 Boiron – www.boironusa.com, world leader in homeopathic medicines, is best known for Oscillococcinum, a top-selling flu medicine, and its Arnicare line of pain relievers. Since 1932, Boiron has been committed to funding scientific research and educating the public and healthcare professionals on homeopathic medicines. As a pharmaceutical company, Boiron maintains the highest standards in manufacturing, complying with U.S. Food and Drug Administration regulations, the Homeopathic Pharmacopoeia of the United States and drug Good Manufacturing Practices.
Arnicare – Shape Up US's trusted partner Boiron USA offers a wide range of natural medicines for the whole family including Arnicare® Gel, which reduces muscle pain and stiffness as well as discoloration from bruises due to minor injuries, overexertion, falls or surgery. Arnicare, made from homeopathic Arnica montana, works with your body and can be used at the first sign of pain and swelling. The gel is unscented, non-greasy and quickly absorbed by the skin, so it's convenient and easy to use anywhere on your body. To learn more about paraben-free Arnicare, please visit their website, Facebook page or Twitter.