2023 Board Members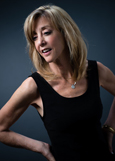 JYL STEINBACK, EXECUTIVE DIRECTOR OF SHAPE UP US, CREATOR OF THE HIP HOP HEALTHY HEART PROGRAM FOR CHILDREN™ AND CLAP4HEALTH℠ NEWEST COOKBOOK,"THINK OUTSIDE THE LUNCHBOX" AND WALKING PROGRAM "EAT RIGHT-MOVE MORE"
Described by the media as "a one-woman business dynamo," "America's Healthy Mom" and "A National Sensation," Steinback serves as the executive director of Shape Up US. Jyl was awarded a Community Leadership Award from the President's Council on Fitness, Sports and Nutrition "For exemplary service and dedication to improving the lives of others by promoting and fostering opportunities for participation in fitness, sports or nutrition programs." Steinback, who has worked in the health and wellness industry for more than 35 years as a personal trainer, educator, and lifestyle guru has sold more than 2 million books that educate consumers to change their lifestyle by making positive choices through proper nutrition, exercise, and healthy living. She has been a spokesperson teaching health and wellness throughout the country.
Jyl is passionate about "Building A Healthier Future for Children". Jyl says, "Her passion is to change the face of education, as we know it today. Bringing a "Healthy Wellness" Curriculum into every school and homeschool starting in kindergarten – 6th grade. She believes every child is entitled to a great start! The Hip Hop Healthy Heart for Children™ A Healthy Literacy Educational Curriculum that encompasses the "Whole Child" and empowers our youth and our educators as our leaders. This program provides our children with the tools to flourish and be resilient! To guide our children to blossom into their full potential (mentally, physically and emotional). It provides a turn-key on-line curriculum and resources that "Transform Our Children". This program is the SOLUTION TO LIFESTYLE AND BEHAVIORAL CHANGES!
Her latest program, Clap4Health©! is a fundraiser and an innovative solution to bringing wellness, fitness and mindfulness into peoples lives. The benefits of clapping are based on the Acupressure Theory. "Our body has 340 known pressure points, 28 of which are in our hands". This is why many children and adults love to clap. It makes you happy! This program is being implemented in schools, organizations and corporations across the nation to teach the benefits of keeping fit, active, healthy and happy. Let's have some FUN GETTING HEALTHY! HAPPY! and ACTIVE! Together we create "A Circle of Wellness that Works!" Jyl's newest cookbook – "Think Outside The Lunchbox" – 250 Plant Nutritious Recipes the Whole Family Will Love!"
Jyl has 4 amazing children. She loves to play Pickleball and take daily hikes in the desert beauty with friends, family and new pal "Journey" her white Siberian husky wolf.
---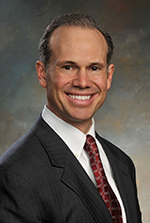 Scott Stoll, M.D.
Dr. Stoll is the co-founder of the Plantrician Project, the International Plant Based Nutrition Healthcare Conference, the International Journal of Disease Reversal and Prevention, and the Regenerative Health Institute, a unique collaborative project with the Rodale Institute. He serves on the advisory board at Whole Foods for their healthcare clinics and served as a member of the Whole Foods scientific and medical advisory board. Dr.Stoll is the Chairman of the board for the Plantrician Project and chief medical director for the Rouxbe cooking school.
Every year Dr. Stoll hosts the very popular one week health immersion, Dr. Stoll's total health immersion in Naples Florida and helps attendees recover lost health, overcome addictions, and restore emotional balance. In addition to authoring several books, hosting his own daily TV and radio programs, Dr. Stoll has appeared on numerous national shows including the Dr. Oz show, a 2018 PBS special, and numerous documentaries including Eating You Alive, Wait till its Free, and The Game Changers. As well as being a published author and member of the 1994 Olympic Bobsled Team, he is a highly sought-after international speaker. Dr. Stoll resides with his wife and six children in Bethlehem, Pennsylvania.
---
---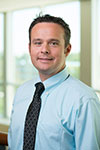 Andrew M. Freeman MD, FACC, FACP
Andrew M. Freeman MD, FACC, FACP joined National Jewish Health in Denver, CO after completing his training in Philadelphia at Temple University. Prior to that, he completed his internal medicine training at Brown University in Providence, Rhode Island. He completed medical school at SUNY Buffalo with research honors after graduating summe cum laude from Cornell University in Ithaca, NY. At National Jewish, he serves as the director of clinical cardiology and the director of cardiovascular prevention and wellness, and is an Associate Professor of Medicine. He is board certified in internal medicine, cardiovascular disease, nuclear cardiology, cardiac CT, and echocardiography. His clinical and research interests are in disease prevention, exercise and lifestyle medicine, imaging heart disease, nutrition, and cardiac sarcoidosis.
Dr. Freeman also hosts a monthly Walk with a Doc program (http:/Denver.WalkWithADoc.Org) in the Denver area where he volunteers his time to walk with patients on Saturday mornings to teach key health concepts, but also to explore using exercise as medicine for the greater good of the public. Finally, Dr. Freeman holds some key leadership positions in the Colorado chapter of the American College of Cardiology as well as at the national level, including founding chair of the Early Career Council and Section, an active member of the Best Practice Quality Improvement committee, co-chair of the Lifestyle and Nutrition Workgroup and a spot on the Patient-Centered Care and ACC Digital Steering Committees. He has published scholarly manuscripts on patient-centered care, cardiac sarcoidosis, and served as editor-in-chief of the Patient Centered Care community on CardioSource. He serves as the social media editor for JACC, the country's number one cardiology journal. An avid teacher and educator, Dr. Freeman teaches medical, physician assistant and pharmacy students regularly, and has hosted many community lectures and CME programs. He is a regular feature at VegFest Colorado and continues to expand his teaching and messages of prevention and wellness all over Colorado.
---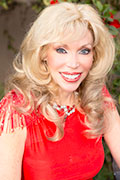 Cie Allman-Scott, Ph.D.
Dr. Cie is an award winning television talk show hostess, working for several years nationally on ABC, NBC, FOX and UPN networks. She currently works as a media psychologist, lecturer and writer, having written self help books and audiobooks and many national health, fitness and self help columns. An avid traveler since childhood, she now blogs International travel advice at www.JetSetPHD.com. In addition to keynote speeches and seminars, she has been lecturing around the world on exciting destinations and what she has coined as "travel psychology." Prior to earning her doctorate and Ph.D. in Psychology, she was the International Spokes Model and live narrator for over 150 companies including 3M, Polaroid, Ford Motors, Lipton, Sumitomo, Kraft, Hilton, and Trump Hotels. She also presented over 100 health and beauty products to consumers on television via commercials and infomercials. Dr. Cie evolved from an actress to an Executive Producer and cherry picks new projects; she is a voting member of the Television Academy, producing the Primetime Emmys. Her hobbies include scuba diving and mixed media art; she creates kinetic art for American art galleries and and has been noted as a fine artist and juried member of the Arizona Art Alliance. She has been awarded Art Renaissance Woman of the Year and is currently Scottsdale Woman of the Year. She enjoys volunteering for several charities. She usually resides in the elegant mountains of Arizona with her husband and 3 dogs.
---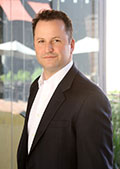 Anthony Casarona – Casarona Law Firm, P.L.L.C.
Anthony Casarona is corporate attorney whose practice includes mergers and acquisitions, business formation, commercial agreements, organizational and strategic planning matters, and corporate general counsel activities.
Anthony began his legal career in Washington, D.C. where he worked for two large, international law firms, before moving on to the in-house legal department of a Fortune 10 company. He started the Casarona Law Firm in Scottsdale, Arizona in 2016.
Anthony received his B.A. from the University of Missouri-Columbia and his law degree from the Catholic University of America-Columbus School of Law in Washington, D.C.
In addition to Shape Up US, Anthony is involved with several other non-profit boards, including Miracle League of Arizona, Adventure for Charity, and Playworks Arizona. When not working, Anthony enjoys mountain and road biking, kayaking, and golf.
---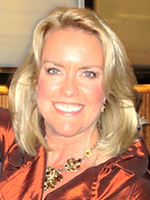 Susan Benigas, Executive Director
Susan serves as executive director of the American College of Lifestyle Medicine (ACLM), the medical professional society in the United States, representing clinicians and healthcare executives who are dedicated to a lifestyle medicine-first approach to healthcare. ACLM leaders and members recognize that the only path to a transformed and sustainable healthcare system is for lifestyle medicine to become the foundation of clinical practice.
Susan's work has spanned the gamut, from running political campaigns to serving in senior management and consultant roles for organizations ranging from professional sports and media to healthcare technology and worksite health promotion.
It was while president of a worksite wellness company that she experienced a paradigm-shift, leading to her life's passion: She was questioning the status quo approach to "wellness"—all too often diagnosing and medicating—as opposed to a primary focus on identifying and eradicating the cause of disease, when an oncologist introduced her to The China Study, the book the physician praised as having "transformed" her life and the lives of many of her patients. Reading this book and, soon thereafter, meeting its author, T. Colin Campbell, PhD, is what Susan often refers to as her "paradigm-shift catalyst," changing the trajectory of her life's work.
Her passion became reaching the gatekeepers of dietary and lifestyle recommendations—our nation's physicians and healthcare practitioners—creating educational events, tools and resources for them and those they serve, focused on optimal dietary lifestyle. Science overwhelmingly supports the efficacy of whole food, plant-based nutrition in its ability to prevent, suspend, and, often, even reverse the chronic, degenerative disease that's afflicting our world, yet this is a subject that is sorely lacking in medical education. This reality led to Susan's founding, prior to joining ACLM, of The Plantrician Project, a 501c3 not-for-profit organization, and co-founding the International Plant-based Nutrition Healthcare Conference.
Susan's experience and successful track record in the areas of strategic marketing, public relations, project management, fund-raising, corporate sponsorship development, event production, and internet-based solutions design and development have helped to fuel the success of many organizations and endeavors. Bringing vision to life is what she does best.
She and her husband, Jon, reside in Town & Country, Missouri, where Jon serves on the Board of Aldermen and is chairman of the Green Commission.
---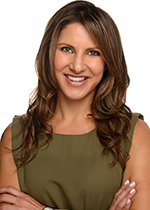 Madison A. Carter
Madison A. Carter is a CERTIFIED FINANCIAL PLANNER™ and runs a holistic wealth advisory business, working with individuals, families, businesses, and foundations/endowments to help them identify their objectives and reach their goals. She also started On the Pulse LLC to consult with individuals, for-profit
and non-profit companies to promote innovative and strategic approaches to business and personal development. On the Pulse LLC helps individuals identify goals and values to integrate strategic philanthropy into their lifestyle, and achieve greater personal development and success. On the Pulse
allows organizations to take success to the next level by implementing enriching business development concepts through customized community events, cause-based marketing strategies, and collaborative philanthropic affiliations.
Madison hosts educational, business networking, cultural, charitable, and women's events. Madison has been dedicated to philanthropic organizations such as Girls Inc., Children's Hospital, Boys and Girls Club, Goodwill Youth Programs, Project CURE and Morris Animal Foundation. She continues her
dedication in service to others through her current board positions with Resource Area For Teaching (RAFT) Colorado, YouthBiz/Young Americans, and Women's Foundation Empowerment Council. She is a certified Pilates and spin instructor, an ardent tennis player, and a gourmet cook. She also enjoy traveling and a myriad of outdoor activities with my family, friends and dogs, in my home state of Colorado.
Madison graduated magna cum laude from Boston College, with a BA in Economics. She is honored to have received the following recognitions: Young Professional of the Year 2011 – Colorado Women's Chamber of Commerce; Five Star Wealth Manager 2011 to 2017 – 5280 Magazine and ColoradoBiz;
Making Their Mark 2012 – CBS 4 News and Denver Business Journal; Top 25 Young Professional 2013 – ColoradoBiz Magazine; Denver's Top 40 Under 40 2014 – Denver Business Journal
---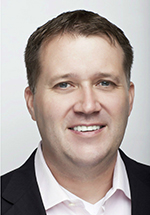 Steve Hanson
Entrepreneur. Global Health & Wellness Influencer. Arts Advocate.
Steve is an entrepreneur, global health & wellness influencer and arts advocate. Steve has been at the forefront of marketing key ingredient firsts that have included lutein, Ester-C, omega-3 and curcumin. Now, Steve is leading new efforts to educate the nutrition industry and consumers about the importance of the microbiome in health with the role prebiotics and probiotics play. He currently serves as Senior Vice President of Global Sales for Prenexus Health, a company leading the future of prebiotics.
Previously, Steve was CEO/Owner of GRIP IDEAS focusing on providing market development strategies to build businesses and organizations in the food & nutrition and vitamin & dietary supplement industries. Its client base features many of the industry's leading global companies.
Steve is considered an expert in ingredient marketing and branding in the nutrition industry and has been involved with three of its best success stories – FloraGLO Lutein, Ester-C and MEG-3. Steve has shared his platform for building a successful ingredient brand at conferences as Nutracon and the CRN (Council for Responsible Nutrition) Annual Conference. He has written a number of research reports and articles for trade publications.
Steve was also Worldwide Vice President of Marketing for Kemin, a global manufacturer of food and feed ingredients. Among its brands is FloraGLO Lutein for the nutrition industry, the only ingredient brand to have its logo on the Centrum and Centrum Silver packaging.
He's been a national fraternity officer, contributing editor for its magazine and received numerous fraternal awards. He served as an alumni board member at Iowa State University; been named a Des Moines Business Record "Up and Comer"; received an American Graphic Design Award; and been named to the Lexington Who's Who Among Executives and Professionals.
Specialties: Brand Development, International Business Development, Ingredient Branding, Co-Branding, Advertising, Public Relations
---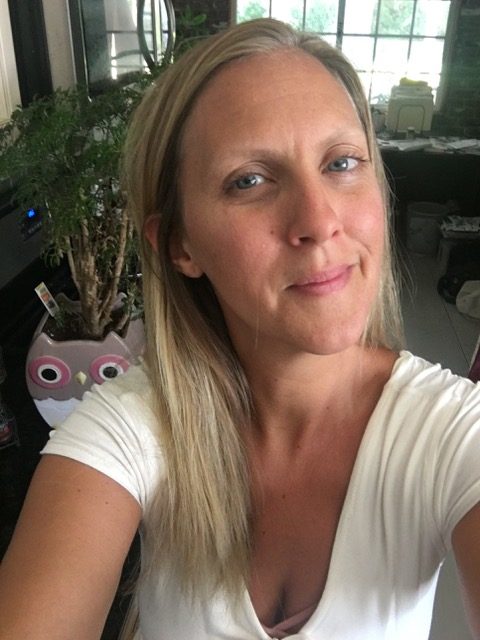 SARA PAUL
With 20 years experience in production, promotion, strategic partnerships, hospitality, brand development and storytelling, Sara Paul weaves an incredible web of impact and power for the planet with her company, 5 Carrots. After seeing a series of documentaries in 2008, the reality of what was going on in the world woke her up into activism. The call to work for the Earth was the most beautiful "job" offer possible. From raising money for school gardens, to touring America in a tiny house on wheels promoting health, to healing Hollywood with her healthy craft service business, no mission seems too out of reach. Sara loves organic food, yoga, the healing arts, and discovering and sharing truth. Sara also writes poetry, plays the piano, and loves to dance, especially to house music. 5carrots.com
---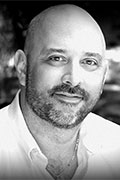 DR. CHRIS LINEBERRY
Dr. Chris Lineberry is the Principal at Stanfield Elementary School in Arizona, and one of the most progressive educators in the United States.
The architect of the "IMPACT" program (Increasing Movement and Physical Activity for Children and Teachers), Dr. Lineberry has turned around multiple schools in various states utilizing health and wellness as the centerpiece. His most recent accomplishment was leading Stanfield Elementary School to the USDA-FNS HealthierUS Schools Challenge Gold with Distinction award level within one year of his arrival. The Gold with Distinction award certifies that Stanfield has met the highest standards of nutrition and physical education. Only 375 schools out of 100,000 have received this honor in the 11 year history of the program. Stanfield is the first school in Arizona to receive this award. Something that is even more impressive as 98% of the schools' population is on free and reduced lunch.
Chris has been an educator since graduating with his undergraduate degree from The University of North Carolina at Charlotte in 1994. The true beginning of the IMPACT program started while Chris was 36, working as a Principal at Richfield Elementary in North Carolina. Overweight and out of shape, Chris suffered a minor heart attack at school and was carried out on a stretcher. Realizing that a major cause of his condition was stress, Chris, along with his staff set out to improve coping mechanisms for staff and improve staff health. The discussion naturally progressed to student health and wellness. Armed with data on 4th grade students, 44% of whom had BMI rankings in the 85th percentile or above, Chris threw the sugary, highly caloric foods out of his cafeteria, implemented an hour of physical activity daily for students, and required staff to integrate health and wellness into the curriculum. Student achievement improved, staff attendance improved, and student BMI decreased. Richfield Elementary achieved 3 years of academic growth in a two year time period. The results earned him and his staff the North Carolina Prevention Partners School of Excellence award in 2007 as well as the designation as a School of Distinction, ranking Richfield Elementary in the top 10% of schools in North Carolina. This also prompted the North Carolina Department of Public Health to produce a documentary focusing on this work.
It was this success that lead Dr. Lineberry out to Arizona where he became the Principal of the Jack W. Harmon Elementary School in Queen Creek, Arizona. When Dr. Lineberry became the principal at Harmon, the school was a borderline low performing school, staff turnover was the highest in the state of Arizona (44%) and the community was divided. In three years, Harmon earned the highest academic level of achievement in its history, staff turnover decreased to less than 10%, the staff implemented 45 minutes of physical activity for every student, every day, and student and parent surveys demonstrated higher levels of satisfaction than ever before.
Chris has spoken on the IMPACT program at the Arizona PTA Conference, Arizona Childhood Obesity Conference, The American Cancer Society, the Arizona Coordinated School Health Conference, and to the Arizona State Legislature on behalf of 'nPLAY and the American Cancer Society during legislative lobby day…just to name a few. Starting in the fall of 2013, Arizona University started teaching 750 future teachers health literacy, this year, all staff will include IMPACT in the course and Dr. Lineberry will be teaching one class himself while guest lecturing in others. The program will also be taught to 1000 future teachers at Texas A&M.
---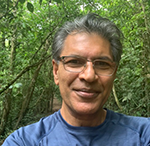 ALNOOR SHERIFF
Alnoor is a real citizen of the world, and a very experimented international Businessman and Investor, who has work in many industries during his 30+ years career.
From the Successful CEO and founder of Shikatronics in the 90s-00s to the founding of Bentilia Legumes Pasta and Healthcentric A.I, he has been involved in many industries including clean energy, electronics, food, and disruptive technology.
He is very skilled in creating new opportunities for others and himself, especially those who require creative thinking and a futuristic approach.
Featured in the profit 100, and winner of the award in the province of Quebec, Canada he has always been a humble visionary, able to see opportunities years before they happen but always happy to share and help his surroundings to understand these opportunities.
His involvement in both the Plant-Based Food and Healthcare industries and the co-founding of Healthcentric A.I is showing that even today, he still has that flair for future successful ventures.
Alnoor is on a mission to improve the world in helping humans and companies to evolve themselves into their best-self, and never refuse to help someone on the same mission.
He is involved in few charities and has worked as a volunteer all around the globe, to be helping future entrepreneurs to jump and create their dreams. He is always saying that he loves to be creating a space for people to reinvent themselves into the entrepreneur they are meant to become.Please feel free to connect and send a message and he will be answering himself to it, and never be shy to share projects and bold vision with him.