Purchase the Modules
Videos
Click on Playlist below to view videos individually.

Module 3: Plant Power! Plant-Based Nutrition for Healthy Kids!
Module 3: Plant Power! Plant-Based Nutrition for Healthy Kids! – includes 6 units:
Introduction
Unit 1: Fresh Feasting!
Unit 2: Fruitful Feasting!
Unit3: At the Root of It All!
Unit 4: Growlin' for Grains!
Unit 5: Make Room for Legumes!
Unit6: Let's Hear It for Veggies!
Plant-Based Workshop
Photo Gallery
Teaching kids to enjoy healthy foods
Christopher Latella, 12 News 5:20 p.m. MST July 21, 2015
Here in the dog days of summer, entertaining the kids can become a nearly impossible mission.
Home on summer vacation and with the monsoon heat and humidity making going outside a very limited option, what is a parent to do?
Patti Emmert, of Duncan Family Farms in Goodyear has a few tips for entertaining the children while teaching them to enjoy healthy foods.
"When you are selecting greens, we want them to look at a rainbow of colors," Emmert said. "And make sure they're picking those deeper colors in the vegetables because those are the ones, especially in leafy greens, [with] high nutritional content."
To share her passion, Emmert holds classes to teach children healthy eating. Just placing a plate of fruit or vegetables in front of kids isn't going to keep them entertained, she said. She says to teach them how to mix up a salad smoothie or assemble a salad-kabob to get them much more engaged.
"Our heart is a muscle and organ and a pump," Claudine M. Wessel of the Halle Heart Children's Museum, where Emmert was holding one of her classes, explained. "Eating healthy — eating a balanced diet — allows your muscle, your organ and your pump to operate correctly."
About a dozen children filled the Kitchen Café in the Halle Heart Children's Museum. During her first demonstration, Emmert had some of the children help by letting them slice apples with an apple cutter. That little task turns into a competition to see who could actually get their apple sliced first.
Kale, apples, cucumbers and kiwis are loaded into a blender and mixed with some ice into a salad smoothie. The children line the counter to taste their creation.
Next, more kids take part in the apple slicing contest as the group works on salad kabobs.
"If something doesn't taste good, play with it and make it taste good for you," Emmert said.
The lesson plan is based on the Hip Hop Healthy Heart Program that teaches kids how to live a healthier life and have fun doing it.
The module titled "Eat Good Food, Dude" shows kids how to choose foods that are both tasty and nutritious. Duncan Family Farms has been a longtime supporter of the curriculum.
"Our mission and vision really align," Emmert said. "We're farmers and we're growing these products, but we're growing them because we want to get wholesome, healthy food into the hands of people."
The kids sat quietly assembling Kale, strawberries, cucumbers and kiwis onto their skewers. Meanwhile, Emmert and a little helper mixed up a bowl of poppy seed salad dressing.
Once all the skewers were assembled, the dressing was passed around and kabobs were tentatively dipped into the dressing before slowly making their way to each child's mouth.
The snack was a hit. Each child figured out a way to enjoy the kabobs their own way — some pulled the ingredients off the skewer and dipped them; others tried to dip the kabobs into the dressing and eat straight off the skewer.
The most important thing: the children were entertained for more than an hour and learned that eating healthy can be fun.
"It was a great group of kids," Emmert said after the class. "What's really encouraging for me, was to listen to how much they already know about fruits and vegetables and I learned some things from a couple of things they were saying today."
Summer Salad Skewers
1 apple – cored and cut into 8 pieces
2 cups spinach (or any kind of greens)
½ cucumber – cut into 8 pieces
2 kiwis – cut into 8 pieces
4 strawberries
4 wooden skewers
Wash and cut fruit. Place each fruit in a separate bowl. Take a wooden skewer and, using two pieces of each fruit and leaves of spinach, begin alternating layers on the skewer to create salad kabobs. Serve with creamy poppy seed dressing.
Dressing: Creamy Poppy Seed
½ cup light mayo or mayonnaise
¼ cup milk
1/8 cup white vinegar
1 tbs poppy seeds
Place dressing in small bowl to dip skewers.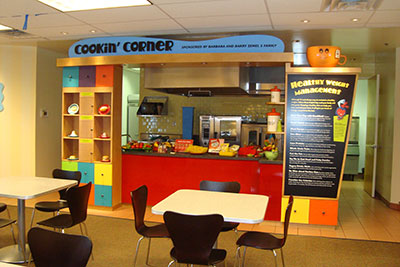 Executive Director: Claudine Wessel of the Halle Heart Children's Museum
Thank you so much Claudine and Patty for your AMAZING support!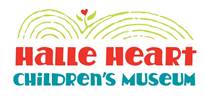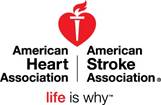 Patty Emmert, Specialty Crop Manager – Duncan Family Farms
Patty Emmert is the Specialty Crop Manager for Duncan Family Farms, a certified organic farm specializing in leafy greens and specialty vegetables. Their growing operations are located in both Arizona and California. Since joining the farm in 2010 her main responsibility has been to develop a distribution platform for the farm's Specialty Vegetable crops, increase brand identity, develop a marketing program for the farm and community outreach programs and oversee the business development and sales for their Specialty Vegetable crops. Under the Duncan umbrella Patty has established:
The creation and management of the Wigwam Farmers Market
The creation and management of a health and wellness initiative called Salad a Day The Duncan Way
Business and sales development for wholesale and retail accounts
Supply Chain Management for Local, Regional and National Distribution
Product Portfolio Expansion
Farm to School programs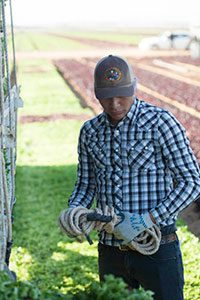 Additionally, Patty completed a 3 year term as Director for Slow Food Phoenix which is a non-profit organization that supports good, clean and fair food and was a previous US Delegate to Terra Madre in Turin, Italy. She sits on the Farm to School Advisory council for the state of Arizona. Her dedication is deeply rooted in building vibrant local food supply systems and making sure that everyone has access to healthy, fresh food.
We believe that the primary responsibility of Duncan Family Farms is to produce clean, healthy, life-giving food. We are also committed to making a strong contribution to an improved environment and to giving back to our community.
When you buy produce from Duncan Family Farms you are purchasing produce from a farm that is Taking Care of the Land and Taking Care of People. We are a family owned farm that has growing operations in Arizona and California. We believe in growing healthy food for people, being good stewards of the land and in taking care of the communities we grow in and beyond.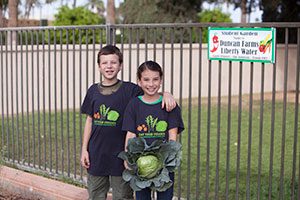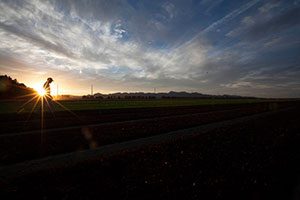 Duncan Family Farms is a multi-regional certified organic farm owned and operated by Arnott and Kathleen Duncan which originated in Arizona and expanded into California 4 years ago to be a year round supplier of baby leaf items which consist of several different varieties of lettuce and greens (red and green oaks, red and green romaine, red and green leaf, lolla rosa, tango, mizuna, red chard, green chard, tatsoi, baby kale, arugula and spinach). Our farms contract grow and deliver these items to some of the largest value added processors in the world who provide bagged salads to the retail and food service industries. In addition to growing the raw product for processors we also grows organic specialty bunched greens (Kales and Chards), bunched herbs (Cilantro, Italian Parsley, Curly Parsley), bunched root crops (Red, Gold and Chiogga Beets), Romaine Hearts and Salanova® Lettuce for both retail and foodservice distribution.
Today our farming operations include over 8000 acres of organic ground and our multi-regional operations are located in Central Arizona and the Imperial Valley and on the Central Coast and its inland valleys in California. The geographic diversity of these organically certified growing locations puts Duncan Family Farms as one of the leading organic growers in the United States and our products are shipped across North America, into Canada and the United Kingdom.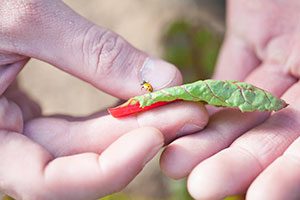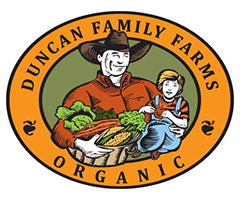 Research is growing that connects the food students eat to childhood obesity, ADD, and academic achievement. A new study published in the Journal of School Health suggests that specific dietary factors affect academic performance. Students who generally eat less saturated fat, salt, and "empty calorie foods," and instead more fruits, vegetables, and grains had higher average scores on academic assessments.

Journal of School Health
Center For Environmental Education CEE
http://www.ceeonline.org/greenguide/food/upload/studenthealth.aspx

Students who ate an adequate amount of fruit, vegetables, protein, fiber and other components of a healthy diet were significantly less likely to fail a literacy test, Dr. Paul J. Veugelers of the University of Alberta in Edmonton and colleagues found.

SOURCE: Journal of School Health, April 2008.