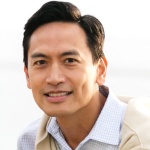 Ron Hernandez has 20+ years of experience overseeing program development, operational management, marketing, public relations, advertising, digital media and communications for both corporate and non-profit organizations. At The Monday Campaigns, he collaborates with public health experts at Johns Hopkins, Columbia and Syracuse universities and leads an in-house team of marketing and public health professionals to create programs and promotional campaigns that are used by organizations to improve health outcomes for their constituents and customers. These programs have been adopted in settings including hospitals, worksites, communities, and universities, addressing practices in nutrition, stress management, tobacco cessation and physical activity.
Prior to his work with The Monday Campaigns, he held positions as a marketing & communications director, PR director, media director and advertising manager for organizations like New York University,
Simon & Schuster (Viacom), and Art+Auction magazine as well as on campaigns for advertising agency clients including Microsoft, Citibank and Universal Pictures. Ron holds an MBA in Management and Marketing from the Stern School of Business at New York University. He has many years' experience working on both the staff and the board of several nonprofits and volunteers for childhood education, HIV-awareness and animal rescue organizations both locally and abroad.