Purchase the Modules
Videos
Click on Playlist below to view videos individually.

Units introduce simple stress-reducing practices and coping skills students can use to enhance learning and help them reach personal goals now as well as set the stage for lifelong health and well-being.  Module 2 integrates with the core Hip Hop Healthy Heart curriculum.
Unit 1: Oh the Pressure!
Unit 2: Take a Breather/Stress Busters – Breathing Exercises to Control Blood Pressure & Stress
Unit 3: Meditate to Create – Centering Energy for Accomplishment
Unit 4: Visualize to Maximize – Envisioning the Positive to Empower
Unit 5: The Amazing Power of Sleep
Bonus Unit:  A Look at Homeopathy
Thank you Dr. Christina Katen, Kim Balzan, A Mindfulness Life Center and KPNX-TV Channel 12, Chris Latella for making this possible.  Thanks for YOU!
Photo Gallery
Kim Balzan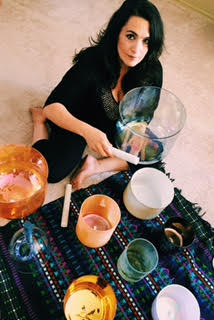 "Kim Balzan was a professional makeup artist for over 20 years creating beauty on the outside. After taking a break and having three children, she had a spiritual awakening and followed her heart and became a Holistic Health Practitioner to help create beauty and wellness on the inside, the most important part. Kim was trained under Kamini Desai at Southwest Institute of Healing Arts to become a certified Yoga Nidra Facilitator. She has also studied Sound Healing and found that to be her passion and works with her Crystal Alchemy Bowls on clients all over Arizona and several other states. She is a graduate from Integrative Nutrition and The Institute for the Psychology of Eating. Kim is a certified hypnotherapist, and Reiki Master teacher. She is passionate about healing and bringing people to their highest level of awareness and enlightenment." Kim teaches adults and children. She has a passion for teaching children in a fun and interactive way with sound bowls, drums, etc. Kim Balzan can be reached at: kim@yourweigh2wellness.com or 602-577-9408 Her website is: www.yourweigh2wellness.com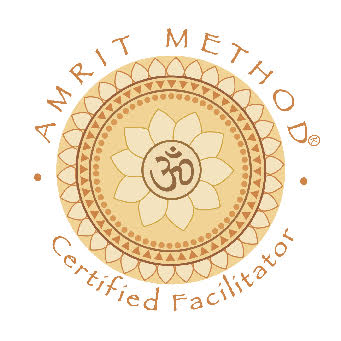 Dr. Christina Katen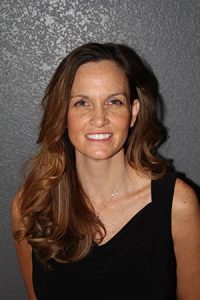 I am a Clinical Child Psychologist who has worked with children Birth to 25 years of age for over 10 years in private practice, public school settings, state-based programs and community mental health clinics. I grew up in Wyoming and completed my Bachelor's degrees in Psychology and French at the University of Wyoming. I obtained my Doctorate in Psychology at Argosy University in Phoenix, Arizona. I am a wife of 20 years and mother of three teenage sons. In love working with children and their families in a holistic model to help them learn and grow cognitively, emotionally, socially, spiritually, physically, academically and within their familial system. I focus on the use of Play Therapy, Cognitive-Behavioral Therapy and Humanistic Therapy. My specialties including working with clients who experience Reactive Attachment Disorder, Autism Spectrum Disorder, Developmental Delays, Mood Disorders including Bipolar Disorder, Learning Disabilities, Trauma, and ADHD. I work with children and adolescents individually as well as within their family system to help increase their functionality across daily settings. I also complete Comprehensive Psychologist Assessments for the purpose of diagnostics, academic assistance, and treatment plan creation. I utilize a Comprehensive mode of treatment including office visits, home visits, school visits, and attending IEP meetings as well as working in a Multimodal System with other Therapists. Role-plays, Art Therapy, Play Therapy, Family Therapy, and frequent Sensory Processing are also completed in treatment to help my clients regain self-control and make healthy life choices. During by free-time I enjoy spending time with my family, playing sports, reading and traveling.