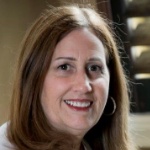 My journey into the Health and wellness field started with my own health challenges. As a child I suffered from eczema and severe problems with respiratory disorders of Asthma, Bronchitis and Pneumonia. I was taking drugs and puffers daily for years to control symptoms and was hospitalized once or twice a year. In my early twenties my health problems had reached a crescendo. Tests were showing that I had lost lung capacity and Medical Doctors recommended a more intense drug regime and they suggested that by my sixes my health could deteriorate to something as serious as emphysema. I had been introduced to the world of natural therapies a few years before but had not used them in earnest until I was faced with this grim future. So, I decided to turn to homeopathy and started on a true wellness journey. Today I have no eczema, I rarely use drugs to control asthma (once every few years), and no hospitalizations for decades.
Because of what I have experienced on my healing journey and the potential that I see in the use of natural healing modalities like Homeopathy and Biofeedback; I have a passion to be of service to educate my clients and the community at large. I feel it is important to empower others to learn how to achieve wellness physically, mentally/emotionally, and spiritually and how to sustain it.
In the 1990s I received training in Canada for biofeedback and supported a Naturopathic practice for 12 years. I started my own practice as a Biofeedback Specialist approved by the Natural Therapies Certification Board for the US and Canada in 2004 and I became a Registered Nutritional Product Advisor. I am also a Certified Classical Homeopath (CCH) in the US and Canada.
Over time, working with clients in Canada and the USA; I have developed a Functional Health System using biofeedback in combination with a skilled application of homeopathy, offering recommendations of supportive nutritionals, dietary changes, and detoxification. Using these modalities, I devise customized program wellness programs.
I am committed to assist my clients in their journey to root out the causes of their dis-ease. Therefore, my mission statement is that through attentive listening and understanding their needs and goals; I work to develop comprehensive wellness programs that will inspire and support their ability to achieve a profound state of wellbeing.