Chandler Mayor's Day of Play – Presented by: Banner Children's – October 2013
October 26, 2013 @ 9:00 am

-

1:00 pm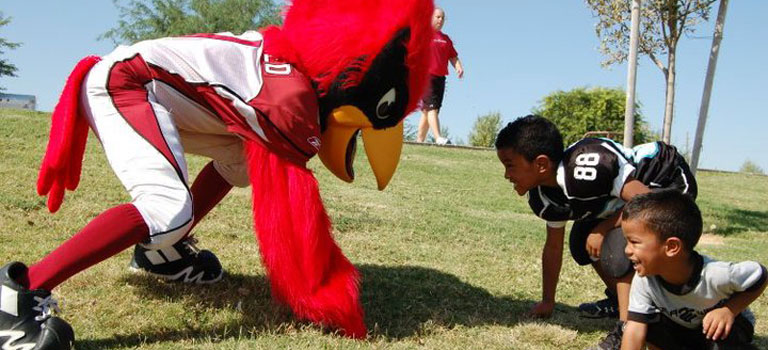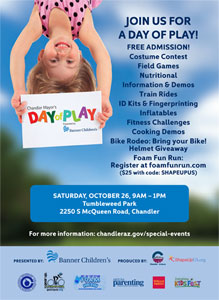 FREE ADMISSION
Click here for Photos of the Event
9 am – 1pm – Kid's Bike Ride and Bike Safety Rodeo with Brett Saks Foundation
BRING YOUR BIKES! Helmet Giveaways!
9 am – Foam Fun Run: Code: SHAPEUPUS – $25 – www.foamfunrun.com
---
The Day of Play is a state wide celebration recognizing the importance of fitness, health and wellness for kids of all ages. Families are provided an opportunity to learn about a healthy lifestyle.
Come spend the morning at Tumbleweed Park as we promote health, wellness, and fitness for kids of all ages. Free activities will get the kids playing and their minds active, while parents can explore the various booths on health, wellness, and fitness.
Day of Play will feature a variety of fun activities organized by many of the non-profit organizations, businesses and municipal divisions serving the community.
Featured Activities Shape Up US Booth
Win Raffle Prizes!
Guest has an opportunity to win raffle prizes at this year's event. Just print and bring the "bookmark" with you to the Day of Play and turn it in to the Shape Up US booth for your chance to win. Make sure to write your name, phone number and email address on it so if you're a winner, you can be contacted. Good Luck and we will see you out at the Day of Play!
Youth Costume Contest
Be the first to win the Day of Play Costume Contest! Come dressed as your favorite sports player, fruit, healthy snack, sports equipment or put your creativity to the test! With the theme "Health, Wellness and Fitness" the ideas are endless. There are two age groups 0-5 years old and 6-10 years old that will be judged. Registration will begin at 9:00am with only 60 spots available in both age groups. The winner of each age division will receive a prize!
General Information:
It's FREE to participate
Register on event day at the Information Booth from 9:00am to 10:30am
Participants need to be accompanied by parent/guardian
Participants will receive more information on where and when to report once
registered for the contest
Participants will be photographed and pictures can be used for publication
Registration:
– Forms will be available at the Information Booth the day of the event
OR
– Print the registration form here and bring the form with you to the Information Booth at the event
Costume Judging Times:
Ages 0-5 – 10:45 am-11:05 am
Ages 6-10 – 11:15 am -11:35 am
Judging Criteria and Rules:
There will be 3 judges present.
Participants will be judged on creativity, originality and theme appropriateness.
Each category will be judged on a scale of 1-5 and the average score between the judges will determine the score for each contestant.
Each age division will go onto the stage in 3 groups of 20 to allow visibility of each contestant.
The winner of each age group will be announced immediately following their age group contest.
Contestant must be present in order to claim their prize otherwise the prize will be given to the runner-up.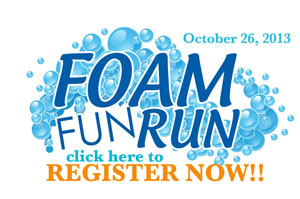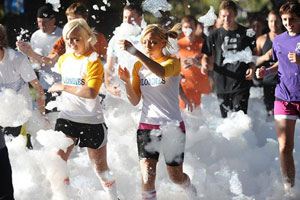 Run, Walk, Crawl, or laugh your way through our 5k course filled with colorful foam awesomeness! The most important thing is to have fun while getting some exercise. Trust us, this is the only time that a 30ft slip n slide, 5 foam stations, and fun obstacles are considered exercise. The 5k course is a non-competitive event.
Sign up now for a chance to take part in an unforgettable 5k party that helps out a great cause! Proceeds benefitting Shapeupus.org.
Start Time:
9am
Cost:
$25 when you use the CODE: SHAPEUPUS
7 and under run free with a paying adult!
General Race Information:
7 and under run free with a paying adult
Must sign waiver previous to entry of the race
All tickets purchased are nonrefundable
Tickets are transferrable up to a week before the event date
Additional information provided during registration
Bike Land

Bring your kid's bikes along to join the Fit Kids Fun Ride and enjoy everything cycling and safety at the Brett Saks Foundation's Bike Land. Banner Children's will be providing the first 500 kids with FREE helmets. Visit www.gearupaz.org/bike-land for more information on how to set up your own Fundraising Page for the bike ride to help raise funds for local schools. Some of the funds raised will also go toward bringing bike safety education to the schools and community as well. Here's how you can participate in raising funds…Read Me!
Rules & Regulations
Although it is a kid's bike ride, parents and family members who would like to ride alongside their younger children may do so. Please, no road bikes (professional cycling bikes) because of the type of course we have. Safety First!
Participants of the Fit Kid Fun Ride and Bike Safety Rodeo are encouraged to bring their own bikes. However, a small amount of 'loaner bikes' will be available for kids to borrow as they participate.
There will be an area for people to park and lock their own bikes, at their own risk.
Helmets will be given to the first 500 kids who attend and who (hopefully) participate in the passport system (see below).
A 'passport' system will be in place so that attendees can maximize learning. Attendees will be encouraged to attend set stations where they will have their passports checked off. Once completed and their information is entered onto the passport, Banner Children's will collect the passport and issue a helmet. However, a passport is not required to receive a helmet, just strongly encouraged.
Bike Safety Rodeo
Bike Land will also feature a Bike Safety Rodeo, where kids can enjoy a skilled-based obstacle course focused on different bike safety tips and practice safe riding in a fun environment. The Bike Safety Rodeo will be hosted by WE-CYCLE-USA.
Activity List
There will be several stations in Bike Land that will teach different aspects of safety, including an outdoor bike education classroom taught by REI and a self-defense station taught by Kajukenbo Arizona. Other activities include hula hooping, a bike giveaway, coloring stations, and much more!
Teen Fitness Challenge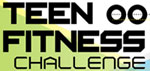 Join us at the Chandler Mayor's Day of Play presented by Banner's Children for the inaugural Teen Fitness Challenge. The Teen Fitness Challenge is a 5 part obstacle course that will be timed for speed! Challenges have been created by the Chandler Fire Department, Chandler YMCA, the Tumbleweed Recreation Center, and more! Prizes will be given out to the top finishers in each of the age category! Good Luck!
Competition Time:
9am to 12pm
Competition Age Categories:
12 to 14 year olds – Male and Female
15 to 17 year olds – Male and Female
Award Presentation:
12:20pm
 Competition Registration:
Potential competitors will need to register to take the fitness challenge.
Cost: $15 Chandler Residents; $21 Non-residents
Registration by clicking the icon. Make sure to use the code for 510YT.173
Potential competitors can also register in person at the event
Prizes:
Prizes so far include passes to Stratum Laser Tag and Xtreme Air Jump & Skate with more to come!
Stage Performance – Schedule
Playful City Stage
9am-9:20am TBD
9:30am Mayor Jay Tibshraeny's Welcome
9:45am-10:05am Yo Yo Factory
10:15am-10:35am Desert Star Dance
10:45am-11:05am Costume Contest – Ages 5 and Below
11:15am-11:35am Costume Contest – Ages 6 to 10
11:45am-12:05pm Z-Ultimate Self Defense Studios
12:15pm-12:45pm Aspire Kids Sports Center
Shape Up US Stage
9am-9:30am Saladmaster
9:30am-10:30am Baker's School of Music
10:30am-11:15am The Dance Loft
11:15am-12pm Style Image Studio Baby Calendar – Sponsored by Old Navy
12pm-12:30pm Eric James
12:30pm-1pm Kajukenbo AZ