Little Rock, AK | Cancelled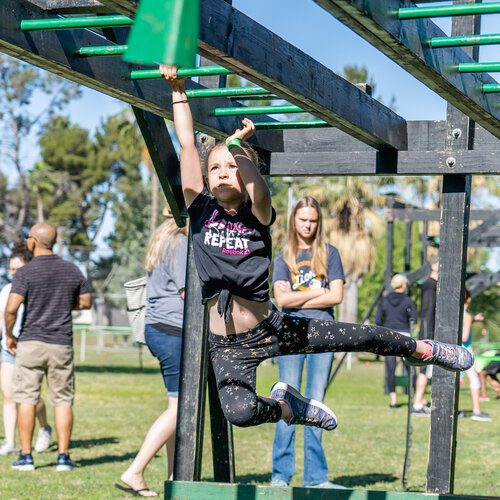 It is with great disappointment that we are cancelling all of 2021 Shape Up Us Health Expo scheduled for 2021. Due to Covid concerns and increasing rates of infection in the world we feel that it is not in the best interest of our community to hold this event at this time. We will be rescheduling in 2022 and we will reach out to you with all of the exciting details. 
Thank you for understanding and please stay safe and be active.
Can't wait to see you in 2022!
EVENT INFO
Young Lions Obstacle Course is a 1 mile course featuring 10 crazy fun ninja obstacles! Your kids will love it! Ages 5 through 17 are welcome to participate, most of our Young Lions are between the ages of 6 and 12! To sign up, click on the Register button, enter your info, pick a wave time, and you're all set! It takes less than two minutes. You'll receive an immediate confirmation email with all the details for event day. We'll also send out info the week before the race. Most Young Lions take approximately 25 minutes to go through the course once.
FINAL DETAILS
We encourage kids to run as many laps as they want and most families spend around 2 hours at the event. Waves run every 20 minutes from 9 am until noon and the course closes around 1 pm. We'll generally have food vendors or you can bring your own and make a picnic out of it! Parents are encouraged to accompany their kids through the course to assist, take pics, and cheer them on! We'll always have water and swag packs at the finish line!
SHAPE UP US
In addition to our Ninja Course, we are proud to partner with Shape Up US to provide a family fun festival at no additional cost! The festival features inflatables, games, interactive booths, cool off stations, and much more! Shape Up US is committed to improving the health, fitness and well being of America's families through comprehensive wellness education programs. Reach out if you'd like to be involved!