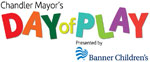 Chandler Mayor's Day of Play
---
Presenting Sponsor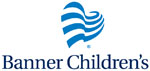 ---
Sponsors

Wells Fargo Company is a diversified financial services company providing banking, insurance, investments, mortgage, and consumer and commercial finance through more than 10,000 stores and 12,000 ATMs and the Internet (wellsfargo.com and wachovia.com) across North America and internationally. We promote economic development and self-sufficiency through community development, financial education, cash contributions, affordable housing, environmental stewardship, and through the efforts of our enthusiastic team members volunteers. Our vision: "We want to satisfy all our customers' financial needs and help them succeed financially."
---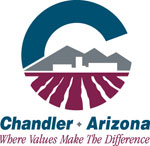 ---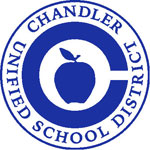 Chandler Unified School DistrictThe Chandler Unified School District is located in the southeastern part of the Phoenix metropolitan area. Chandler Unified serves 41,000 students in grades K-12 and encompasses 80 square miles.The Chandler Unified School District is a premier district of choice, earning an "A" grade for three straight years by the Arizona Department of Education. Academic achievement is a high priority in the district as evidenced by test scores which exceed state and national averages. We pride ourselves on providing outstanding educational programs at all grade levels. Parents may choose from a menu of personalized learning experiences which best meet the needs of their children. Learn more at www.cusd80.com/choice.
---
---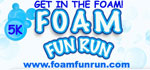 ---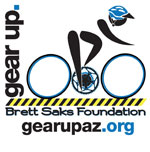 ---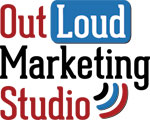 Out Loud Marketing Studio
---

---

---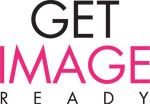 ---

ABC 15ABC15 is taking action for the people of Arizona. We keep our audience safe as the breaking news leader. We save them money with Smart Shopper deals and help them plan their day with the ABC15 Forecasters, rated most accurate in the Valley since 2008. Our ABC15 Investigators hold the powerful accountable and our Let Joe Know stories expose consumer scams and injustices on a nightly basis. The ABC15 goal is simple. We want to make Arizona a better place to live, and that's our mission each and every day.
---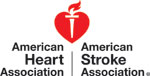 American Heart Association
---
---

---

---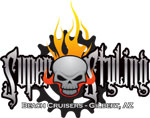 Super Styling Beach CruisersFounded in Gilbert in 2011, Super-Styling Beach Cruisers brings the beach attitude to Arizona and beyond. Moms, Dads and Kids can cruise their neighborhood in style. Super-Styling gives the attention to detail and ability to customize a beach cruiser to best represent each personality. But they are not just a pretty frame, so to speak, just the best quality and best looking beach cruisers out there. http://super-styling.com, 480-980-7791
---

Caption CallCaptionCall® is a revolutionary new telephone and service for anyone who has trouble hearing on the phone. Similar to captioned television, CaptionCall uses voice recognition technology and a transcription service to quickly provide written captions of what callers say on a large, easy-to-read screen. The CaptionCall phone, combined with the free, FCC-funded service and friendly customer support, helps people everywhere communicate by phone with more confidence. To learn more, call 877-557-2227 or visit www.CaptionCall.com.
---

BioFeedbackHow do I benefit from the use of Biofeedback?
The biofeedback system I use applies stress reduction training programs for relaxation training, pain management, muscle re-education and brainwave training. The scope of my practice also includes "testing for understanding" (measurements) providing individualized information (feedback) about your body (bio) to you so that you can understand more deeply how and why stress is affecting you physically and emotionally
The idea behind biofeedback re-education and mentoring is that, by harnessing the power of your mind and becoming aware of what's going on inside your body through the use of this computer technology (the biofeedback equipment), you can gain more control over the health and wellness of your mind, body and spirit.
---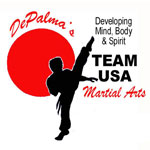 DePalma's "Martial Arts is an excellent activity where you will learn valuable Personal Development Skills in addition to Physical Fitness.  The continuous goal setting, discipline, respect, focus, and achievement you do every day in class will carry over into your every day life.  You will notice that you have more respect for others, you will have better self-discipline, you will look forward to new challenges in life, you will have higher confidence and self-esteem and you will develop great leadership skills that will help you be an example of excellence in everything you do and to everyone around you.  It doesn't happen overnight, but as you make a commitment to your training these skills will become a part of who you are."
---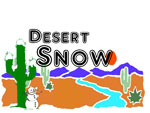 Desert Snow "Desert Snow is a professional, clean and well organized company that can provide you with everything that you need for your birthday,  fundraiser, corporate event or private party. We offer full-service gourmet shaved ice and kettle corn, a inflatables such as bounce houses, combo units, wet/dry slides and activities, concession machine rentals such as cotton candy machines and sno-kone machines, carnival games such as corn hole and bottle bash, tables, chairs, patio heaters and the list goes on. We can create any package to fit your budget. www.desertsnowshavedice.com or 2202 W Lone Cactus Drive suite 1 Phoenix, AZ 85027″
---

East Valley Moms Blog East Valley Mom's Blog is a community of women (we welcome Dad's too!) — both online and off — raising kids in the East Valley of Phoenix Metro. We are blog written by and for local moms with daily posts keeping you informed on things to do around town, ways to get involved in the community, parenting solutions, personal essays from local moms, local business spotlights, giveaways, and more. We'd love to hear from you with ideas, thoughts and feedback — no idea is too crazy or small; we are dreaming big! http://eastvalleymomsblog.com"
---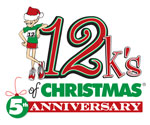 12k's of ChristmasJoin us for the 5th anniversary of this locally produced award winning event that CELEBRATES CHRISTMAS and raises money to help Maricopa County Animal Shelters.  The 12K's of Christmas Hos 12K, 6K or 1.2 K event with hargerst pet adoption event of the season in the east valley.
---

---

FlipSideGeneral Version: FlipSide is a family fun center like no other! Want to bowl a few frames and then recharge with a gourmet meal before entering the blast pad? Maybe a latte and some laser tag? Parents have an environment they can enjoy while watching their kids have an awesome time! Perfect for group outings, FlipSide can offer a fun time for participants of all ages. Featuring Bowling, Mini Bowling, Laser Tag, Crash Pods, Blast Pad, Laser Maze, Fliptopia Arcade, Roundtrip Cafe and Java Jet, we've got your next outing covered!Party Version: Whether you're planning a birthday party for one very special kid, or a huge event for fifty adults, FlipSide can provide fun for all ages in an atmosphere that everyone can enjoy. We have multiple party rooms, meeting rooms and VIP areas available for rental as well as bowling party options. There are many ways to customize your special event at FlipSide. With laser tag, crash pods, bowling, billiards, arcade, coffee shop and cafe all under one roof, imagine how awesome your next event could be with us!50,000 sq ft facility with bowling & attractions: Laser Tag, Crash Pods, Blast Pad, Laser Maze, & Mini Bowling
Various Meeting Room Sizes: 20–100 Person Capacity Options
Customizable team building events: Attractions/Bowling/Food
Holiday parties/Facility buyouts (1,000 Capacity)
Delicious food options from our Roundtrip Café
---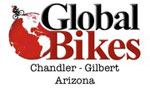 Global Bikes Global Bikes is a locally owned and operated bicycle shop that offers a wide range of bicycles including: road, mountain, comfort, BMX, and accessories for all. We offer a professionally staffed repair shop and work on any make or model. Our bike shops are located in Gilbert, Ahwatukee, and Chandler Arizona. We are known for our service and are proud to offer our famous FREE LIFETIME SERVICE on all new bikes that we sell! Global Bikes also hosts a variety of free clinics and classes that are open to everyone. Some of our monthly topics include Basic Repair, Advanced Repair, and Shifting Clinics. We also cover mountain bike skills, safety, nutrition and preparing for cycling events. http://www.globalbikesbikeshop.com, Gilbert (Gilbert & Guadalupe) – 480-892-1315, Chandler (Ray Rd. & 101) – 480-899-3625, Chandler (Arizona Ave. & Pecos) – 480-782-8342, Ahwatukee (Ray Rd. west of 48th) – 480-706-0858
---

---

---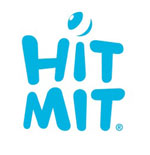 Hit MitHit Mit, the hands-on paddle ball game in six vibrant colors, provides endless fun and fitness in one.  Its one-size-fits-all volley mitt is worn like a glove over either hand allowing for quick learning, ultimate ball control and ball feel – transforming the player's hand into a paddle.Whether players are looking for a fun all around game, or want to keep fit, the Hit Mit is the perfect solution for kids and adults of all ages.Based on the revolutionary, patented Brodmann Blades table tennis paddles, the Hit Mit paddles has an intuitive design and is made of lightweight EVA foam. Each Hit Mit comes with 2 paddles and 3 soft foam balls in a mesh bag for easy mobility and is available in six colors (green, orange, blue, red, pink and purple).
Learn more at  www.thehitmit.com. Connect with us online at Twitter, Facebook, and Pinterest.
---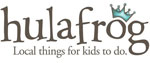 Hula Frog Hulafrog.com is an online guide & newsletter covering local things for kids to do in the Chandler/Gilbert area. We focus on family friendly events and resources in a simplified format. Let us do the searching so your family can just have some fun! www.hulafrog.com, 800-670-4020, Christina x249 or Kelly x271
---

---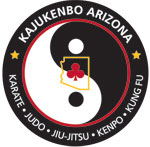 Kajukenbo Arizona Kajukenbo is a "blend" of five styles of martial arts: karate, judo, jiu-jitsu, kenpo and kung fu, making it America's first true mixed martial art. As Kajukenbo AZ instructors say, it uses what works and discards the rest. This is why it can offer such diverse material to students of all ages and abilities for better overall fitness, reduced stress and increased stamina in a positive environment. Classes include Self Defense, CrossPIT Elite Fitness Conditioning, KORE, Boot Camp (Bridal), MMA, and Hula and more. Families that train together, stay together. www.kajuaz.com, 480-755-3008
---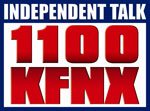 ---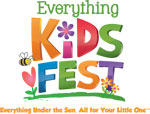 ---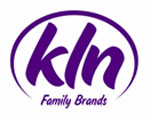 KLN KLN Family Brands is a family owned company, with products made here in Phoenix.   Our company has been making licorice, snack foods and nutritious food for your pets since 1965.  With extensive and diverse product lines we've backed them all by industry leading technology and packaging equipment.
---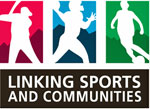 Linking Sports and Communities Linking Sports & Communities is a 501(c)(3) non-profit which encourages student athletes ages 12-18 to stay in school, lead healthy lifestyles and be financially responsible. This year is LSC's 10th anniversary. LSC hosts events throughout the year, such as AZ Youth Sports Day, AZ Youth Sports Week and the Community Leadership Awards, which recognize athletes, organizations and students doing the right things. Visit our website at www.linkingsports.org and become a friend on Facebook (www.facebook.com/linkingsports) to join the fun.
---
Liberty Arts Academy Liberty Arts Academy is East Mesa's "Small School with a BIG Heart!"  Your child will receive the caring one-on-one attention needed to achieve and grow. Hands-on activities and creative arts exposure make learning fun. Your child will love the nurturing environment – and you will love the results!  We offer a Kinder-Readiness Program (3 and 4 years old), Free Full-Day Kindergarten, Free Bus Transportation, Ample Technology (SMARTboards and Laptops), Core-Aligned Curriculum, Highly Qualified & Certified Teachers, Music, Drama, Physical Education, Clubs/Activities, and a Strong Parent Involvement Organization.  Come check out our booth and earn a chance to win a LAA backpack FULL of academic tools and supplies!
---

---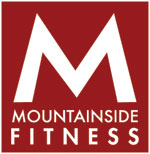 Mountainside Fitness Mountainside Fitness is the largest locally owned health club chain in Arizona. With 10 fitness centers in AZ & plans to continue to expand, this premiere health club offers its members a wide range of amenities to conquer any fitness goal. It features interactive childcare programming with kid's fitness equipment. Mountainside also offers 80 Group Fitness classes per week, included in membership. Mountainside Fitness features personal Tv's with Ipod docking stations on each piece of cardio equipment, specialized IMAX cycle studio, Mind & Body Studio, TRX/Crossfit, M Boxing, M Café, Tanning, FREE towel service & other amenities that make Mountainside many member's second home.
---
---

NextCare Open for nearly 20 years, NextCare Urgent Care is one of the nation's leading urgent care providers. We're there for you with quality health care you can trust when you need it the most. Daytime, evenings, weekends, holidays or after your doctor's office hours, our experienced, compassionate staff and health care providers offer same-day care in dedicated medical centers so you can get back to feeling better sooner. NextCare Urgent Care: when feeling great can't wait.
---
Oragami Owl Our organization was started by at 14 year local Chandler High School student in 2010.  All she wanted was to make enough money to earn a car by the time she turned 16.  She started off selling the lockets to friends and family and at local events. She then moved to a kiosk at Chandler Mall and after being there for 1 year she closed and opened a direct sales company!  We launched official January of 2012 and currently have over 30000 designers!  Origami Owl is all about helping people tell their stories through jewelry.  We help our clients pick the perfect pieces to create their story.  With those stories they celebrate weddings, babies, graduations and birthdays.  It also allows them to heal after  the loss of a loved one.  We have also helped changed the lives of many families by giving sons/daughters the opportunity to join with their parent at the age of 14.
---

Precision Spinal ClinicHere at Precision Spinal Clinic we pride ourselves in providing a friendly and inviting environment, "where you are treated like family."  We are a sports, health and wellness chiropractic clinic.  Come on in if you have any aches and pains from this past weekends yard work or have been in an auto or any other kind of accident.  If you are an athlete looking for that competitive edge, we can help you.  Here at Precision Spinal Clinic we have in office x-rays and physical therapy.  We are a one stop shop for all your aches and pains.  Come see us today!  Available Monday through Friday and Saturdays by appointment. Phone 480.345.2080
---

Primavera Online High School As a tuition-free public charter school, Primavera provides a high quality education to thousands of Arizona students. The school's NCA-accredited program provides personalized curriculum in a highly interactive learning environment. Enrollment is open year-round, and classes start every two weeks. Students complete all coursework online, while receiving one-on-one attention from highly qualified teachers and support staff. Primavera offers a variety of college prep classes, extracurricular activities, student events and parent engagement opportunities.
---

---

---
Soccer Shots is a leader in youth soccer development for children ages 2-8.  Our curriculum extends beyond physical activity by using simple, creative play activities that incorporate values like teamwork, encouragement, and cooperation. We provide a non-competitive environment that makes learning soccer fun and exciting.  With over 100 programs running throughout the valley, there is certain to be a Soccer Shots camp near you!  Register now and see for yourself why Soccer Shots was voted as the #1 Youth Fitness Program by Entrepreneur Magazine!  Soccer Shots: It's More Than Soccer!
---
Team Impact Coaching provides an academy sports and healthy lifestyle training environment for student athletes 5-13 years old.  Our curriculum includes weekly and daily camps covering both athletic and sport-specific skills.  We offer certified coaches in a personalized environment that maintains less than a 5:1 athlete to coach ratio. Our program empowers young athletes to develop as an athlete first, gaining the confidence and perspective needed to move onto an enriching in-season sports experience.  We build core strength, speed, agility, rapid response movement and hand-eye coordination using innovative techniques and tools in a positive, fast-paced setting.  Our philosophy starts with believing we go farther and faster together as athletes, parents and coaches.  Let's go make an IMPACT.
---
Valley Lifestyle Magazine
Valley Lifestyles Magazine is the premiere lifestyle magazine for the East Valley.   We strive to inform, entertain, and inspire the dynamic residents of the valley who enjoy the very best this region has to offer. www.valleylifestyles.com,  480-335-7455, tony@valleylifestyles.com
---
vitaminwater®is hydration for every occasion. tweet to us with #makeboringbrilliant to say what's boring, we'll make it brilliant.on a side note, branding is very important and  vitaminwater® must always be all one word, all lower case, the vitamin is bold and water is not with the ® attached. please send me a copy of our finalized logo and description once it is completed so that I may approve.