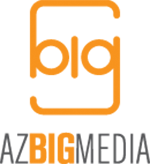 ---

Wells Fargo Company is a diversified financial services company providing banking, insurance, investments, mortgage, and consumer and commercial finance through more than 10,000 stores and 12,000 ATMs and the Internet (wellsfargo.com and wachovia.com) across North America and internationally. We promote economic development and self-sufficiency through community development, financial education, cash contributions, affordable housing, environmental stewardship, and through the efforts of our enthusiastic team members volunteers. Our vision: "We want to satisfy all our customers' financial needs and help them succeed financially."
---
---

---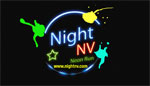 ---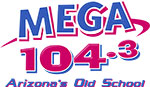 ---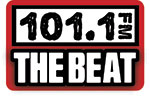 ---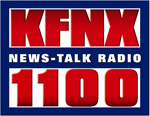 ---

Green Living Green Living Magazine is the premier sustainable lifestyle magazine which strives to educate, empower and inspire people to go green.  We provide simple and easy sustainable solutions to the LIVE, WORK and PLAY areas of your life.  From organic cooking, saving energy, health and wellness, and interior design to chef and celebrity interviews, Green Living brings you the latest news about all things green.  Visit www.greenlivingaz.com to peer into your green world and learn something new.  Subscriptions are available online for $12 and in print for $29.  Visit our Website for more information, to view our network videos and read our unique online stories.  Follow us on Facebook and Twitter.Contact:  tishin@greenlivingaz.com or dorie@greenlivingaz.com
---

---

Natural Awakenings Natural Awakenings is a growing publication focused on healthy living, green living, personal growth, fitness, nutrition and creative expression.The free magazine enjoys a loyal following of 50,000 readers who turn to Natural Awakenings each month for information on living a healthier, more balanced life. You can find the publication at more than 500 locations Valley-wide, including Whole Foods, major hospitals, libraries, YMCA locations, LA Fitness, Pure Fitness, health food stores, health & wellness centers, coffee houses and many more.Visit us at NaturalAz.com, and connect via Facebook and Twitter.For information on advertising, please phone 480-488-9237.
---

---

---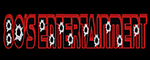 80's Entertainment 80s Entertainment would love to take you back to the 80s with a stunt show, one-of-a-kind car show or something in between. Take your event to the next level with an appearance by the A-Team, Batman, Knight Rider or RoboCop. Our timeless and nostalgic entertainment will definitely please your crowd.
---

American Medical College of Homeopathy
---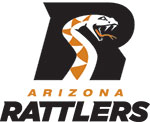 Arizona Rattlers The Arizona Rattlers are an Arena Football team who celebrated their 21st season in 2013. They are a four time ArenaBowl champions, winning those titles in 1994, 1997, 2012, and 2013.The team plays all home games at the US Airways Center in downtown Phoenix and their season runs from March through July.Arena Football is a fast paced, indoor version of football played on an artificial turf field that is half the length and half the width of an NFL regulation field. Rebound nets at both end zones keep the action interesting, and high scores are a hall mark of the game.For more information, visit the team's website at www.azrattlers.com.
---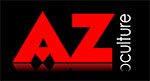 ---

---

Bar Fitness If you keep up with the top fitness trends, you know that ballet barre classes are all the rage and attract many Hollywood A-listers, such as Kelly Ripa and Madonna. They are a tried and true way of transforming your body, no matter what age, size or fitness level you are when you begin. Our bar fitness technique will reshape your figure and help sculpt the perfect you.Bar fitness classes incorporate yoga, Pilates, ballet, core conditioning, orthopedic exercises and stretches that strengthen and lengthen your muscles – giving you a longer and leaner appearance. The combination is proven to lift and tone the seat, strengthen and flatten the abdominals and tone the arms and legs.
---

Caption Call CaptionCall® is a revolutionary new telephone and service for anyone who has trouble hearing on the phone. Similar to captioned television, CaptionCall uses voice recognition technology and a transcription service to quickly provide written captions of what callers say on a large, easy-to-read screen. The CaptionCall phone, combined with the free, FCC-funded service and friendly customer support, helps people everywhere communicate by phone with more confidence. To learn more, call 877-557-2227 or visit www.CaptionCall.com.
---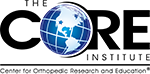 The Core Institute Whether it's for work or play, we understand that you want to get back to your life sooner. The CORE Institute delivers the best-in-class orthopedic card for you, your family and our community.
---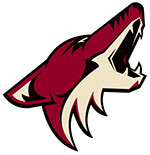 Phoenix Coyotes The Phoenix Coyotes are the professional hockey team in the NHL who have made their home in desert for the past 16 seasons. The Coyotes are looking to build off of their highly successful season last year where they captured their first Division title and made it to the Western Conference Finals and need your support for their final month of the season to help push them to their fourth consecutive playoff appearance. Go Coyotes!!!"
---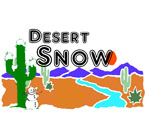 Desert Snow "Desert Snow is a professional, clean and well organized company that can provide you with everything that you need for your birthday,  fundraiser, corporate event or private party. We offer full-service gourmet shaved ice and kettle corn, a inflatables such as bounce houses, combo units, wet/dry slides and activities, concession machine rentals such as cotton candy machines and sno-kone machines, carnival games such as corn hole and bottle bash, tables, chairs, patio heaters and the list goes on. We can create any package to fit your budget. www.desertsnowshavedice.com or 2202 W Lone Cactus Drive suite 1 Phoenix, AZ 85027″
---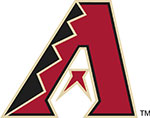 About the Arizona Diamondbacks Entering their 13th season in 2010, the Arizona Diamondbacks have won four National League West Division Championships (1999, 2001-02, 2007) since entering Major League Baseball as an expansion franchise in 1998. The D-backs also became the fastest expansion team to win a World Championship after defeating the New York Yankees in the 2001 World Series in only their fourth year of existence. The club has played in front of more than 32 million fans at Chase Field, which features a signature swimming pool and a retractable roof to keep fans comfortable in an air-conditioned facility during Phoenix's hot summer months. The organization has also donated more than $15.5 million to non-profit organizations in Arizona since 1997 through its Arizona Diamondbacks Foundation and was named a "Best Place to Work" from 2007-09 by the Phoenix Business Journal and BestCompaniesAZ. To learn more about the D-backs go to dbacks.com.
---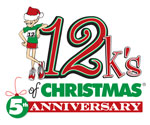 12k's of Christmas Join us for the 5th anniversary of this locally produced award winning event that CELEBRATES CHRISTMAS and raises money to help Maricopa County Animal Shelters.  The 12K's of Christmas Hos 12K, 6K or 1.2 K event with hargerst pet adoption event of the season in the east valley.
---

Farm Bureau Financial Services Hi, I'm Pat Bell-Demers, a Farm Bureau Financial Services agent. I'm here to make insurance simple for you. I'm committed to helping you prepare for the future and protect what matters most. Let me help you through all stages of your life. For your insurance needs, call (602) 367-2299Visit www.AgentPatBell.com
One Policy
One Premium
One Deductible
---

---

FlipSide General Version: FlipSide is a family fun center like no other! Want to bowl a few frames and then recharge with a gourmet meal before entering the blast pad? Maybe a latte and some laser tag? Parents have an environment they can enjoy while watching their kids have an awesome time! Perfect for group outings, FlipSide can offer a fun time for participants of all ages. Featuring Bowling, Mini Bowling, Laser Tag, Crash Pods, Blast Pad, Laser Maze, Fliptopia Arcade, Roundtrip Cafe and Java Jet, we've got your next outing covered!Party Version: Whether you're planning a birthday party for one very special kid, or a huge event for fifty adults, FlipSide can provide fun for all ages in an atmosphere that everyone can enjoy. We have multiple party rooms, meeting rooms and VIP areas available for rental as well as bowling party options. There are many ways to customize your special event at FlipSide. With laser tag, crash pods, bowling, billiards, arcade, coffee shop and cafe all under one roof, imagine how awesome your next event could be with us!50,000 sq ft facility with bowling & attractions: Laser Tag, Crash Pods, Blast Pad, Laser Maze, & Mini Bowling
Various Meeting Room Sizes: 20–100 Person Capacity Options
Customizable team building events: Attractions/Bowling/Food
Holiday parties/Facility buyouts (1,000 Capacity)
Delicious food options from our Roundtrip Café
---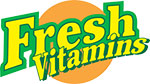 Fresh Vitamins Fresh Vitamins in pleased to offer you the highest quality brands at the best prices. You will find a complete selection of vitamins, supplements, herbs, sports nutrition, body care and natural foods (including wheat and gluten free products). We are committed to Quality, Service, Selection and Value. For over 30 years, we have been your source for quality natural products at the best value. Call us at 800-216.1412 to find a store near you, or visit us online at www.freshvites.com.
---

---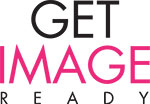 ---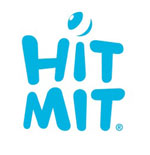 Hit Mit Hit Mit, the hands-on paddle ball game in six vibrant colors, provides endless fun and fitness in one.  Its one-size-fits-all volley mitt is worn like a glove over either hand allowing for quick learning, ultimate ball control and ball feel – transforming the player's hand into a paddle.Whether players are looking for a fun all around game, or want to keep fit, the Hit Mit is the perfect solution for kids and adults of all ages.Based on the revolutionary, patented Brodmann Blades table tennis paddles, the Hit Mit paddles has an intuitive design and is made of lightweight EVA foam. Each Hit Mit comes with 2 paddles and 3 soft foam balls in a mesh bag for easy mobility and is available in six colors (green, orange, blue, red, pink and purple).Learn more at  www.thehitmit.com. Connect with us online at Twitter, Facebook, and Pinterest.
---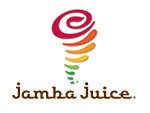 Jamba Juice It all started with a blender, a bunch of fruit, and a vision that's equal parts good and good for you.From these humble beginnings, Jamba Juice has grown into a favorite destination for better-for-you beverages and foods, making its way into hearts and neighborhoods across the country with more than 700 locations.So while we've blended things up over the years, our feel good mission hasn't changed one iota: to inspire and simplify healthy living for active, on-the-go lifestyles. Which means whether Jamba invites you sip, bite, give back or create, you'll be left thinking the same thing:That felt good.
---

---

---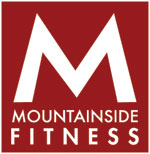 Mountainside Fitness Mountainside Fitness is the largest locally owned health club chain in Arizona. With 10 fitness centers in AZ & plans to continue to expand, this premiere health club offers its members a wide range of amenities to conquer any fitness goal. It features interactive childcare programming with kid's fitness equipment. Mountainside also offers 80 Group Fitness classes per week, included in membership. Mountainside Fitness features personal Tv's with Ipod docking stations on each piece of cardio equipment, specialized IMAX cycle studio, Mind & Body Studio, TRX/Crossfit, M Boxing, M Café, Tanning, FREE towel service & other amenities that make Mountainside many member's second home.
---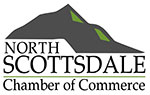 ---

Plastic Surgery Center of Scottsdale
---

---

Revolution "Regardless of your level of experience, age, physical condition, our methods will help you to meet your fitness goals. If you are ready for a body composition change for the better and wish to change yourself for life, this is the place for you. Revolution Training System specializes in customized fitness programs for top level athletes as well as those wanting to just get back in shape, gain mobility and feel better. We are focused on helping you to work out smarter, prevent injury and reach your fitness goals. We are fully invested in the experience, and work with our members each step of the way."
---

---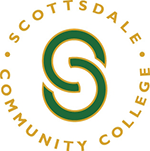 Scottsdale Community College
---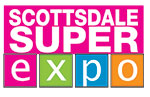 ---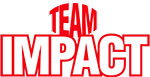 Team Impact Coaching Team Impact Coaching provides an academy sports and healthy lifestyle training environment for student athletes 5-13 years old.  Our curriculum includes weekly and daily camps covering both athletic and sport-specific skills.  We offer certified coaches in a personalized environment that maintains less than a 5:1 athlete to coach ratio. Our program empowers young athletes to develop as an athlete first, gaining the confidence and perspective needed to move onto an enriching in-season sports experience.  We build core strength, speed, agility, rapid response movement and hand-eye coordination using innovative techniques and tools in a positive, fast-paced setting.  Our philosophy starts with believing we go farther and faster together as athletes, parents and coaches.  Let's go make an IMPACT.
---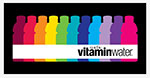 Vitamin Water vitaminwater®is hydration for every occasion. tweet to us with #makeboringbrilliant to say what's boring, we'll make it brilliant.on a side note, branding is very important and  vitaminwater® must always be all one word, all lower case, the vitamin is bold and water is not with the ® attached. please send me a copy of our finalized logo and description once it is completed so that I may approve.
---

Voices Looking for a super-fun, arts-centered Spring Break or Summer Camp for your child? VOICES Studio offers exciting performing arts camps and classes for all ages! From group preschool and school age classes, to private guitar, piano, and voice (ages 6 through adult), we have classes to meet your needs. Call 480-905-4102 or visit our website at www.voicesstudio.com for more information about our programs!http://www.voicesstudio.com/
---