Premiere Sponsors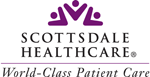 An integral part of Scottsdale for more than 50 years, Scottsdale Healthcare is a nonprofit, community-based health system providing world-class patient care through expert physicians, compassionate staff and advanced technology. Scottsdale Healthcare offers three conveniently located hospitals—Scottsdale Healthcare Osborn Medical Center, Scottsdale Healthcare Shea Medical Center and Scottsdale Healthcare Thompson Peak Hospital—in addition to outpatient surgery centers, home health services, community health education and outreach, and clinical and research services not typically found in community health systems. A leader in medical innovation, talent and technology, Scottsdale Healthcare is dedicated to partnering with our community to improve its health and well-being.
---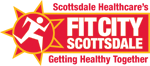 At Fit City Scottsdale, we know that health solutions are often social as well as medical. We are building a social community centered around health and well-being to help us become the healthiest city in the country. Our mission is to promote healthy lifestyle choices through affordable fitness, nutrition, and general well-being programs and education. Connect with us online or call 480-882-6477 to learn more.facebook.com/fitcityscottsdale twitter.com/fitcitysdale fitcityscottsdale.org
---
Sponsors

Wells Fargo is proud to support organizations that work to strengthen our communities. We invest in our communities, serve our customers, volunteer, share knowledge, protect the environment, embrace diversity, and provide a great place for our team members to work. In Arizona, Wells Fargo has 14,000 team members and 261 stores. Founded in 1852, Wells Fargo provides banking, insurance, investments, mortgage, and consumer and commercial finance through more than 9,000 stores, 12,000 ATMs, the Internet and other distribution channels across North America and internationally. Wells Fargo's vision is to satisfy all our customers' financial needs and help them succeed financially.
---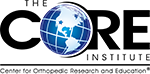 Whether it's for work or play, we understand that you want to get back to your life sooner. The CORE Institute provides best-in-class orthopedic care, every patient, every time. Patients now have the ability to schedule an appointment 24 hours per day, 7 days per week by simply contacting our office at 1.866.974.2673! Keep Life in Motion!®
---
We at Advanced Back Pain & Injury Center have dedicated ourselves to promoting Pinnacle Lifestyles in the community by maximizing health for the past 20 years! Our motto has been "Beyond Mere Relief-Back to Full Activity FAST". We are proud to say we have helped thousands of people get back to the activities they love! Our unique combination of chiropractic care & our movement/rehab program has brought about tremendous results. When the nervous system is balanced you experience increased strength, range of motion and overall coordination. This amazing program is perfect for all ages and abilities. We value community based education and would love to share the program with you!
---
At Core Strength Martial Arts we focus on creating Martial Arts Athletes and Champions for Life through dynamic self-defense based curriculum and mental conditioning that promotes success in every aspect of our student's lives. Traditional Tae Kwon Do instruction is the foundation of all our programs taught in a world class training environment with strong character development. Conditioning, Drills, Forms, Sparring, Weapons, and Jump Kick Gymnastics offered for Little Dragons ages 4 – 5, Mighty Warriors 6-12 and Young Achievers 13 – Adult. www.corestrengthma.com 12005 N Tatum Blvd. (602) 237 – 5296
---
About Bikram Yoga Bikram's Beginning Yoga Class is a demanding series of 26 postures (asanas) and two breathing excises (pranayamas), which is suitable for all ages and levels of ability. Each posture stretches and strengthens specific muscles, ligaments, and joints needed for the next posture. The Bikram method also stimulates the organs, glands and nerves, moving fresh oxygenated blood to 100 percent of the body, restoring all systems to a healthy working order. Bikram scientifically designed this 90 minute program to deliver total health through the balancing and strengthening of every system in the body in order to prevent illness, injury, and limit the effects of aging. In addition, the series of postures combine skills of concentration, patience, determination, and self control, which lead to increased mental clarity and reduced stress. Bikram's Beginning Yoga class is done in a hot room to warm your muscles, prevent injury, allow deeper stretching, and cleanse the body by flushing toxins. As Bikram says, "Yoga is the only exercise in the world you can do at any age." There is always some posture that will improve your health, mind or soul.
---
What do these statements have in common?- The Person You Have to Keep Happy in Your Life is YOU! – Don't Love the Company, the Company Can't Love You Back – It Can't Happen to Me. Wanna Bet? They are just three of the tips in the hot new book called "The BOOM! BOOM! Book: Practical Tips to Make Sure Your Career Doesn't Go BUST!" Award-winning journalist and business executive Michael Ryan gives it to you straight. There's no sugar-coating here. Check it out at www.theboomboombook.com
---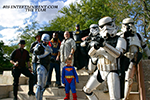 ---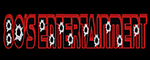 ---

A Nursing Home Alternative Advanced Health Care provides a unique solution to those looking for an alternative to a nursing home. The professionals at our state-of-the-art facilities specialize in short term nursing and rehabilitation after your hospital stay and before returning home. We offer private suites, twenty-four hour nursing care, inpatient and outpatient rehabilitation services, and a fine dining experience in a luxurious atmosphere. http://www.ahcfacilities.com/
---

The Arizona Telecommunications Equipment Distribution Program (AzTEDP) serves the entire state in regard to challenges on the telephone resulting from hearing or speech loss.  Upon a completed application, the program provides land line telephones free of charge, including amplified and captioned phones.  The staff, made up of Christine Milano and Vicki Thompson also consult and educate clients in regard to other options pertaining to cell phone or internet services.  If your community would like us to present the program to a group of people, give us a call at 602-542-1124 or email C.Milano@acdhh.az.gov V.Thompson@acdhh.az.gov and we'll be glad to help with whatever the telephone challenge may be.
---

AuerFamily Homeopathy is a family practice in Classical Homeopathic Medicine, providing compassionate, supportive, and affordable wellness care for the whole family. Homeopathic medicine stimulates the body's healing power and reveals new paths to health and well being. Homeopathy is safe, gentle, and effective for all people and age groups and can be safely used in conjunction with other medical treatments. Carli Auer, BA, CCH(Cand), is a Classical Homeopath and founder of AuerFamily Homeopathy, LLC.
---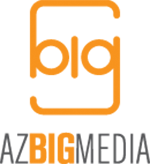 ---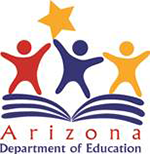 ---

---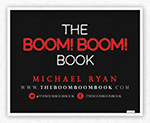 ---

---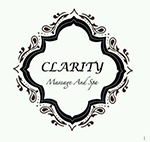 ---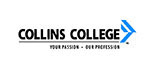 ---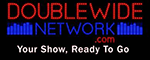 ---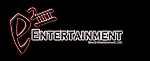 Etwo3 Entertainment is Arizona's premier event planning and luxury transportation company, specializing in creating custom packages for special occasions. "We at Etwo3 Entertainment dedicate ourselves, our time and our resources to provide the greatest possible experience for our clients. Not only do we provide luxury transportation to and from an event, we also provide live entertainment: DJ's, musicians, professional dance groups and even make-up artists, hair dressers and photographers." No matter the occasion, Etwo3 Entertainment has you covered.
---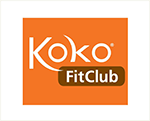 Koko Fitclub a completely different way to get fit. Customized exercise. Customized nutrition . Amazing results. Koko Fitclub is the first health club that uses technology to bring strength training, cardio exercise and nutrition planning together in one place, customized precisely to your body and goals. It's called Koko smart training. It's like having a personal trainer at a fraction of the cost. No scheduling, no wasted time, just 30 minutes or less. At Koko Fitclub we reshape your body from the inside out, with a revolutionary way to build lean muscle levels, burn fat, and drive your metabolism like never before. Customized, integrated, effective. That's Koko Fitclub.
---
Face Armor Cosmetics and Skin CareTo many women, make-up is intimidating — my goal is to remove the intimidation and work with you to have fun with your make-up and your look. I can teach you tricks to deal with aging without the pain of surgery or get you started on the right foot if you are new to using make-up. Whatever your goal, I'm here for you. Let's get together, and I promise you will get a boost to your self-esteem with your new look along with an enjoyable experience! I believe that every woman is beautiful, and I'm passionate about helping my clients realize this about themselves.
---
Family HomeopathyDebbie is Nationally Certified in Classical Homeopathy, has a B/A in Holistic Health and a M/S in Licensed Professional Counseling. Since most physical dis-ease starts at the level of the Spiritual Vital Force, she specializes in helping you to heal at this deep level with homeopathy. Additionally, using natural life cycle information and counseling astrology, she assists you in moving through crisis times, and helping you to find your path in life. See www.familyhomeopathyinc.com and www.moonnodes.com. An appointment with Debbie is a unique experience you won't want to miss!
---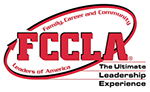 ---

---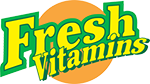 Fresh Vitamins in pleased to offer you the highest quality brands at the best prices. You will find a complete selection of vitamins, supplements, herbs, sports nutrition, body care and natural foods (including wheat and gluten free products). We are committed to Quality, Service, Selection and Value. For over 30 years, we have been your source for quality natural products at the best value. Call us at 800-216.1412 to find a store near you, or visit us online at www.freshvites.com. Our friendly, qualified staff is here to serve you!
---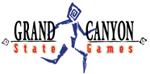 ---

Green Living Magazine is the premier sustainable lifestyle magazine which strives to educate, empower and inspire people to go green. We provide simple and easy sustainable solutions to the LIVE, WORK and PLAY areas of your life. From organic cooking, saving energy, health and wellness, and interior design to chef and celebrity interviews, Green Living brings you the latest news about all things green. Visit www.greenlivingaz.com to peer into your green world and learn something new. Subscriptions are available online for $12 and in print for $29. Visit our Website for more information, to view our network videos and read our unique online stories. Follow us on Facebook and Twitter.
---

Healthy U offers a refreshing new approach to health, beauty, and fitness where Rachel Ray meets Dr. OZ meets Jack LaLane meets Heidi Klum. Healthy U is a fun, simple platform teaching our Arizona audience how to make changes that fit "U"r lifestyle. All ages and fitness levels will benefit from Jason's & Mary's years of research and practice in the health and fitness fields. Both Jason & Mary are passionate about helping Arizonans of all age levels reach their goals and maintain them! HealthyUtvShow.com2733 N. Power Rd. Suite 102-261 Mesa AZ 85215Contact: 800.801.3755 or find us on Facebook Healthy U
---

Intense Racing LLC was established to encourage runners and walkers of all levels to participate in running/walking activities and to give back to the community. Intense Racing promotes good physical and mental health. Intense Racing will organize 5 races this year. Intense Racing will donate a portion of the proceeds to a local non-profit charity from each race. Non-profit organizations we are working with: American Diabetes Association; Sojourner Center & Az Youth Road Runners and two more to be named. What could be better, running and helping a great local cause? Visit Intenseracing72.com for more details.
---
It all started with a blender, a bunch of fruit, and a vision that's equal parts good and good for you. From these humble beginnings, Jamba Juice has grown into a favorite destination for better-for-you beverages and foods, making its way into hearts and neighborhoods across the country with more than 700 locations.So while we've blended things up over the years, our feel good mission hasn't changed one iota: to inspire and simplify healthy living for active, on-the-go lifestyles. Which means whether Jamba invites you sip, bite, give back or create, you'll be left thinking the same thing: That felt good.
---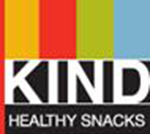 "KIND is a brand of delicious, all natural, foods made from ingredients you can see & pronounce® and it's also a movement that gives new purpose to snacking. At KIND, we believe that food should never be processed to the point that you can no longer tell what it is which is why we use premium, nutritionally rich ingredients. You can snack happily on all KIND foods knowing that you are reaping the benefits of essential vitamins and nutrients while also enjoying great flavors that are sure to tantalize your taste buds. To learn more about KIND, visit www.KINDsnacks.com and come by the KIND booth to taste what all the fuss is about."
---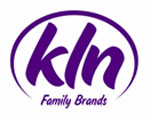 KLN Family Brands is a family owned company, with products made here in Phoenix. Our company has been making licorice, snack foods and nutritious food for your pets since 1965. With extensive and diverse product lines we've backed them all by industry leading technology and packaging equipment. Our Wiley Wallaby Australian Style Licorice and our All Natural Vic's Popcorn are health conscious favorites among our customers. With low fat and reduced salt alternatives, they offer a healthier way to snack. For more of a traditional snack, we encourage you to try our line of Rachel's kettle chips. Rachel's are made in small batches, to create a perfect chip with perfect taste, every batch.
---

Koupons 4 Kids is a website that offers online printable coupons at local family friendly businesses in the Phoenix Metro area for families with children. Family fun at discounted prices! Connecting families with children to Phoenix area businesses that cater to children. Support your local community and keep kids happy and busy while saving money. No need to wait for an offer to show up in your inbox to purchase, our site is FREE! Whether you are planning a birthday party or need an activity for your child, Koupons 4 Kids has coupons for kids!  We are a resource site for families too.  Featuring Announcements, Birthday Email Club, Calendar of Events and Job Opportunities. Like us on Facebook to stay up to date with new businesses and special events going on.  www.koupons4kids.com
---
LabXpress® is the Medical Laboratory That Cares Visit or call LabXpress® and experience the difference. Our staff is always ready to assist you and strive to exceed your expectations every time. No appointments are needed at any of our patient service centers. Our friendly, competent staff will have you in and out in no time. Our requisition (order) forms have the prices right on them so you know what each test will cost. Often, we are 30%-75% less than the other laboratories. Visit www.labxpress.com or call 602.273.9000 for more information and locations.
---

---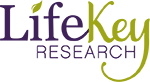 ---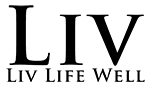 Stop drinking those caffeinated, sugary, artificially colored and mineral deficient products. Green 20 is what your body has been craving! Green 20 balances your body's chemistry to more effectively fight off an acidic internal environment. www.livonline.net/ksdutro
---
---

Macaroni Kid and its family of Publisher Moms are dedicated to delivering the scoop on all the family-friendly events and activities happening in their communities.  Head over to www.macaronikid.com, select your state and city, and sign-up to receive your free weekly e-newsletter.  Your name and email information stay with us; it is never sold!  In Arizona, find Macaroni Kid in Chandler, Gilbert, Mesa, Tempe, Central Phoenix, South Phoenix-Laveen-Ahwatukee-Tolleson, North Phoenix, Glendale, Surprise-Peoria-El Mirage, South Scottsdale, North Scottsdale-Paradise Valley, East Tucson, and Northwest Tucson.  Keep your kids active and happy with Macaroni Kid!
---
MAKO Surgical Corp. (MAKO) is a medical device company that markets its robotic arm solution and orthopedic implants for orthopedic procedures called MAKOplasty. The Company offers MAKOplasty, a surgical solution that enables orthopedic surgeons to treat patient specific, osteoarthritic disease. MAKOplasty is performed using its RIO Robotic Arm Interactive Orthopedic system (RIO). The RIO is a technology platform that utilizes tactile guided robotic arm technology and patient specific planning and visualization to offer reproducible precision to surgeons. MAKOplasty procedures are enabled through its technology consisting of the components, which includes RIO system, MAKOplasty applications, and RESTORIS family of implant systems. The RIO is used to treat early to mid-stage osteoarthritic knee disease and osteoarthritic hip disease. During the year ended December 31, 2011, a total of 48 RIO systems were sold worldwide.
---
Mountainside Fitness is the largest locally owned health club chain in Arizona. With 10 fitness centers in AZ & plans to continue to expand, this premiere health club offers its members a wide range of amenities to conquer any fitness goal. It features interactive childcare programming with kid's fitness equipment. Mountainside also offers 80 Group Fitness classes per week, included in membership. Mountainside Fitness features personal Tv's with Ipod docking stations on each piece of cardio equipment, specialized IMAX cycle studio, Mind & Body Studio, TRX/Crossfit, M Boxing, M Café, Tanning, FREE towel service & other amenities that make Mountainside many member's second home."
---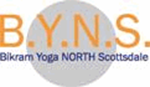 ---

Natural Awakenings is a growing publication focused on healthy living, green living, personal growth, fitness, nutrition and creative expression. The free magazine enjoys a loyal following of 50,000 readers who turn to Natural Awakenings each month for information on living a healthier, more balanced life. You can find the publication at more than 500 locations Valley-wide, including Whole Foods, major hospitals, libraries, YMCA locations, LA Fitness, Pure Fitness, health food stores, health & wellness centers, coffee houses and many more. Visit us at NaturalAz.com, and connect via Facebook and Twitter. For information on advertising, please phone 480-488-9237.
---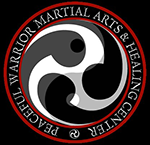 Peaceful Warrior Martial Arts is the valley's premiere martial arts training facility. Our karate school is based in the Scottsdale Airpark. Students enjoy a wide range of youth, teen and adult classes in various martial arts forms. From traditional to contemporary styles, we have a martial arts program for anyone!   We also offer an exclusive program for children struggling with ADD/HD, Autism and Asperger's. Co-designed by a world-renowned psychologist, our martial arts-based peacefulwarriorphx.com/specialty/adhd-program.html ME Program uses the study and practice of martial arts combined with proven strategies to improve mental focus, self-control, school performance and build and maintain healthy relationships with peers, teachers and family.
---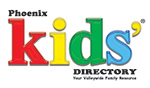 If you know a kid, you NEED the Phoenix Kids' Directory!  Your Valleywide Family Resource Guide! The Little Book with BIG Resources!  The Phoenix Kids' Directory is loaded with fun things to do with the kids throughout the Valley!  Included in the Directory are Coupons, Sports, Summer Camps, Parties, Schools, and much more!  The Directory is always Free and published monthly!  The complete current issue is available 24/7 .PhoenixKidsDirectory.com. Like us on Facebook www.Facebook.com/PhoenixKidsDirectory and follow us on Twitter @PKidsDirectory to stay up to date on all things for kids, for changes to WIN, special deals and announcements.
---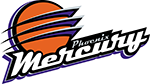 ---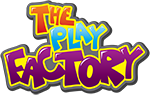 ---

PTS Multimedia is a nationwide internet marketing firm that specializes in a wide variety of innovative, business marketing techniques. We take a comprehensive approach for branding businesses and specialize in helping businesses leverage their brand on the web. We provide Website Development, Graphic Design, Search Engine Optimization, Social Media Management, and Video Production. Please contact us at: 480.656.7235 or www.ptsmultimedia.com
---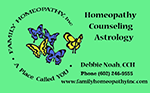 ---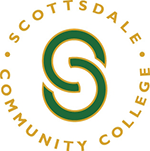 Scottsdale Community College, a two-year college, opened its doors in September 1970, with 948 students. It is one of 10 colleges in the HYPERLINK "http://www.maricopa.edu/"Maricopa Community College District. The beautiful campus with its unobstructed view of the mountains is located at Pima and Chaparral Roads. Student enrollment has reached 10,000 each semester with 3,000 additional students enrolled in special-interest, non-credit courses. On campus walkways, one sees people of all ages, of numerous races and ethnic backgrounds, with an unlimited variety of interests and purposes. A vast majority of students are currently enrolled in credit programs including mathematics, science, social and behavioral sciences, English and communication, speech, and studio and performing arts to earn associates degrees. Most have scheduled plans to transfer to four-year universities to complete bachelor and post-graduate degrees. Students graduating from SCC do exceptionally well. College personnel work closely with community employers to assess current educational and training needs.
---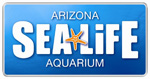 Discover the SEA LIFE Arizona Aquarium!  SEA LIFE Arizona transports visitors into the amazing ocean world, providing close encounters with a vast array of creatures from starfish to seahorses, sharks, rays and tropical fish. Guests take an underwater journey from Arizona park lakes, through river canyons and caves to the shoreline of the Pacific Ocean and beyond, coming face-to-face with the amazing inhabitants of the seas. With an amazing 360◦ ocean tunnel, 30 display tanks and more than 5,000 sea creatures the aquarium is the perfect stop for family fun!  To get any closer you would have to get wet!
---

---

---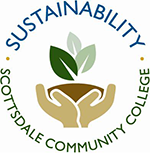 The Sustainability Office a Scottsdale Community College provides information to employees, students and the public on how to work and live more sustainable. It organizes events that have in their focus at least one of the aspects of the Triple Bottom Line (Environmental Responsibility, Social Justice and Economic Feasibility). The Office furthermore provides scholarships to students, and supports/consults to improve the campus facilities.
---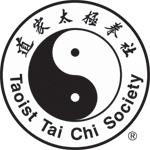 We are members of the Taoist Tai Chi Society, USA, a 501(c)(3) non-profit. We are part of a global volunteer organization which helps people improve their health through the practice of Taoist internal arts of health. The Society was started over 40 years ago in Canada by Master Moy Lin-shin, a Taoist monk. Today there are centers in 26 countries. At this event our members will talk with people about the many health benefits of Taoist Tai Chi® and demonstrate the gentle, meditative movements of our 108 move set.
---
TriviaThatGives is a revolutionary way to benefit from playing your favorite game online, while helping children around the world… and it's FREE!  Every correct answer earns Trivia Credits which you can redeem for CASH & PRIZES.  The more you Play, the more you can Win, and the more children that can be helped through the charities with whom we partner (BTGCharities.com).  It takes a few minutes to register to start PLAYING, and EVERYONE WINS!  www.TriviaThatGives.com/ShapeUpUS   For more information, please contact Denise deLorean at Trivia4Cash@Live.com  480-348-2828.
---
Tutor Doctor provides affordable one-on-one in home tutoring. We create an individualized educational plan for each student and match tutors based on the student's academic needs and personality. Tutor Doctor can provide support to classroom instruction and assignments and go back and deal with building blocks that were missed. One-on-one tutoring helps students build confidence, and get individualized support and better grades.
---

Looking for a super-fun, arts-centered Spring Break or Summer Camp for your child? VOICES Studio offers exciting performing arts camps and classes for all ages! From group preschool and school age classes, to private guitar, piano, and voice (ages 6 through adult), we have classes to meet your needs. Call 480-905-4102 or visit our website at www.voicesstudio.com for more information about our programs!
---
YOUR WEIGH TO WELLNESS,LLC I am a health and wellness coach Because it's my passion!! I am so proud of what I do…Because I love to help support my clients and see them start living the life that they are meant to be Living! It's amazing to see people that before in their life they may have been Really tired, depressed had many cravings for sugar, tried every diet out there! Deprived Themselves and were so hard on themselves with so many restrictions… Just make a complete turnaround and really Start to love themselves and start having more energy to start living and feel vibrant everyday! I will guide you each step of the way! Because who wants to do it alone?? I am a Board certified Health/Wellness coach AADP.