The question "How to live healthy in a toxic world?" Arbonne…A 32 year old botanically based product line for the whole family with a Swiss heritage. Pure, Safe and Beneficial products for Wellness, Anti-aging, a full personal care line for every age, skin care and acne, nutrition, weight loss, detox, and cosmetics. Restoring health and beauty from the inside and out. Live healthy. Live beautifully. Live well. http://debbielewis.myarbonne.com/
---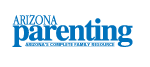 ---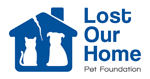 Lost Our Home Pet Foundation is the only non-profit, no kill pet rescue based in Phoenix AZ whose mission is to save pets abandoned, or at risk of homelessness, due to foreclosure or financial hardship.  Many of their programs are linked to the human-animal bond and extend beyond the pets to include the pet owners.  Services include (1) Pet intake from owners (2) rescue of abandoned pets (3) a pet food bank, (4) pet friendly rental service, (5) temporary foster program, and (6) promotion & assistance of spay/neuter. For info on adopting or volunteering visit  HYPERLINK "http://www.lostourhome.org/" www.LostOurHome.org.
---

---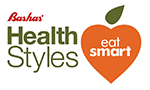 ---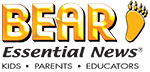 ---

---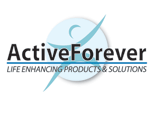 A NEW MODEL OF HEALTH & MEDICAL PRODUCTS MANUFACTURER'S REPRESENTATIVE: ActiveForever Medical Supplies is a fully integrated sales, marketing & warehousing/fulfillment services agency. ActiveForever.com is one of the highest ranked eCommerce businesses in the country, with print product catalogs for staff and patient education, retail showrooms with education centers, and an agile and affordable warehouse/logistics services business. The company offers the best choices of equipment and devices for Medical supplies, physical therapy, occupational health safety, exercise performance, diet and nutrition, mobility, oxygen therapy, pediatrics, and much more; for the home, travel and workplace. www.ActiveForever.com/media Free print product catalogs www.WesternFulfillment.com Warehouse/fulfillment services division; serving health, medical & safety product lines.
---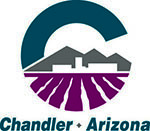 ---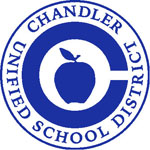 Chandler Unified School District
---

"AdvoCare is a premier 20 year Health and Wellness Company.  AdvoCare formulates products in 5 families:  Weight Management, Energy, Wellness, Performance Elite and Skin Health. Our products are Clinical Based nutrition, Doctor formulated, Third Party Tested and Banned Substance Free. Our job as distributors is to customize a plan of product usage based on the clients top 2 physical and health goals.  We partner with the client, follow-up and guide them to the goals.   We also provide for the few want an opportunity to make income a road map to achieve their financial goals.  Even though AdvoCare is direct sales one does not have minimums on products they order nor is a business required.
---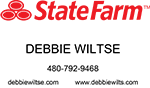 My mission is to help people manage the risks of everyday life, recover from the unexpected and realize their dreams. I enjoy helping people properly protect the things that are important to them, according to their specific needs and goals. My team will provide a warm, professional environment and offer smooth, efficient, and seamless services to our customers. My staff and I make it our business to be like a good neighbor; Our vision for the future is to be the customer's first and best choice in the products and services we provide.   Our customers' needs will determine our path. www.debbiewiltse.com
---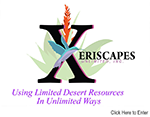 ---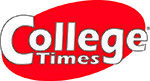 ---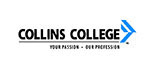 ---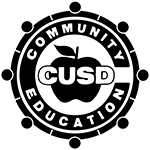 ---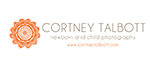 Cortney Talbott Photography
---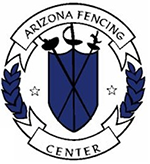 Arizona Fencing Center Arizona Fencing Center located in Mesa, AZ is a state of the art fencing venue offering group classes, children's classes, introductory classes, and private lessons for all levels of fencer. In addition, AFC hosts birthday parties, team building events, and offers a home-school program during the day. Come get fit in both mind and body with our Olympic level coach, Florin Paunescu. Visit www.azfencing.com for more information.
---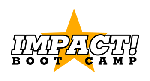 ---

---
Duncan Family Farms is proud to be a 4th generation farming family, providing fresh, organic produce grown in the West Valley. We are committed to producing healthy life-giving food, and are dedicated to making a strong contribution to an improved environment and giving back to the community. We promote healthy eating by providing a large variety of locally grown veggies and encourage families to "Eat Your Veggies" through our Salad A Day CSA program and Farm To School participation. Through our community involvement and charitable work, we can help to teach the importance of making salad/veggies a part of your daily diet.
---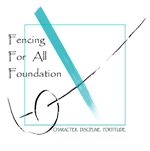 Fencing For All Foundation
Fencing For All Foundation is a non-profit organization located in Mesa, AZ to promote education of under-served youth in life and leadership skills through the sport of fencing. Our program is called 'The Zorro Project.' We are in our second year of service after a very successful initial year. FFAF is proud to develop minds and bodies for the good of the individual and the community we serve. Please visit www.fencingforallfoundation.org for more information.
---

Since 1949, Grand Canyon University has been helping students find their purpose and achieve their potential by preparing them to pursue their chosen career, advance in their current career, or re-career into a different field. Our online programs allow you to study at the times and places you choose while still enjoying the close connection with your classmates and instructors via online discussions. But unlike exclusively online universities, our programs are supported with the integrity and prestige of a traditional campus. Grand Canyon University is regionally accredited and consistently ranked among top colleges offering online courses by noteworthy sources including Fortune Small Business, Technology & Learning Magazine, Fox.com, Online Education Database (OEDb) and more. For more information, visit www.gcu.edu.
---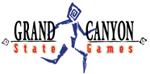 ---

---

---

---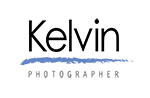 ---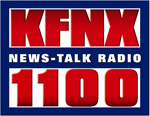 ---

---

Koupons 4 Kids is a website that offers online printable coupons at local family friendly businesses in the Phoenix Metro area for families with children. Family fun at discounted prices! Connecting families with children to Phoenix area businesses that cater to children. Support your local community and keep kids happy and busy while saving money. No need to wait for an offer to show up in your inbox to purchase, our site is FREE!
Whether you are planning a birthday party or need an activity for your child, Koupons 4 Kids has coupons for kids!  We are a resource site for families too.  Featuring Announcements, Birthday Email Club, Calendar of Events and Job Opportunities. Like us on Facebook to stay up to date with new businesses and special events going on.  www.koupons4kids.com
---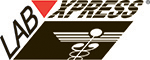 LabXpress® is the Medical Laboratory That CaresVisit or call LabXpress® and experience the difference. Our staff is always ready to assist you and strive to exceed your expectations every time.No appointments are needed at any of our patient service centers. Our friendly, competent staff will have you in and out in no time.Our requisition (order) forms have the prices right on them so you know what each test will cost. Often, we are 30%-75% less than the other laboratories. Visit www.labxpress.com or call 602.273.9000 for more information and locations.
---

Since 1912, we at Liberty Mutual have committed ourselves to providing broad, useful and competitively-priced insurance products and services to meet our customers' ever-changing needs.Our delivery on this commitment is the reason we're now the third largest property and casualty insurer in the U.S. based on 2011 direct premium written according to the National Association of Insurance Commissioners, why we've earned an A.M. Best Co. 'A' (Excellent) rating, and why we have the breadth, depth and financial strength that you can always depend on – in the United States and around the world.
---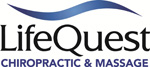 We are proud to provide the highest quality corrective chiropractic care and massage therapy available. It is one of our top priorities to protect the well-being of our valued patients, and add to the quality of life.  We want your visit to be therapeutic, relaxing, and memorable. We are confident that you will feel right at home in our office as we welcome all patients as if they were family. Please contact us at: www.lifequestarizona.com 480.659.2000
---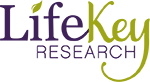 ---

---

Macaroni Kid and its family of Publisher Moms are dedicated to delivering the scoop on all the family-friendly events and activities happening in their communities.  Head over to www.macaronikid.com, select your state and city, and sign-up to receive your free weekly e-newsletter.  Your name and email information stay with us; it is never sold!  In Arizona, find Macaroni Kid in Chandler, Gilbert, Mesa, Tempe, Central Phoenix, South Phoenix-Laveen-Ahwatukee-Tolleson, North Phoenix, Glendale, Surprise-Peoria-El Mirage, South Scottsdale, North Scottsdale-Paradise Valley, East Tucson, and Northwest Tucson.  Keep your kids active and happy with Macaroni Kid!
---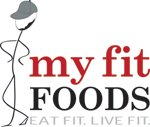 My Fit Foods offers prepared healthy, nutritious and balanced meals along with related products and nutritional consultation services. Please consult with your doctor before you begin any fitness, exercise, nutrition, diet, weight loss or similar change in your lifestyle, or before taking any medications, over-the-counter drugs, supplements or herbs. The advice and recommendations provided by our nutritional consultants or other employees should not be taken as a substitute for professional medical advice, and you should always seek the advice of a physician with any questions regarding a medical condition.
---

Come see what My Gym is all about! We an extraordinary program and facility devised to help children 6 weeks thru 13 years of age develop physically, cognitively and emotionally. Our weekly classes incorporate music, dance, relays, games, special rides, gymnastics, sports and more. Children have loads of fun as they gain strength, balance, coordination, agility and flexibility while developing social skills, confidence and self-esteem. Our state-of-the-art facility, extensively trained staff, award-winning class programs and birthday parties are unsurpassed in quality and content.Childhood obesity has doubled in the last two decades, with 10% of all children between the ages of 2 and 5 in the U.S. already overweight. My Gym is dedicated to reversing this dangerous trend. Our facilities, programs and services empower youngsters by helping them acquire the skills, confidence and positive self-image needed to become healthy young adults.
---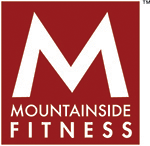 ---

---

---

Nationwide Vision was founded in 1985 and is headquartered in Chandler, Arizona. As the leader in eye care solutions, it is locally owned and the largest optical retail chain in Arizona with 62 retail locations, 2 medical offices and a refractive surgery center. Nationwide Vision is a full scope practice that specializes in providing comprehensive eye care, medical ocular disease management, and laser vision correction including LASIK, Implantable Contact Lenses (ICL), Intraocular Contact Lenses, and the latest technology in Cataract removal. In an average week, Nationwide Vision cares for more than 4,500 patients and has performed over 35,000 surgical procedures.
---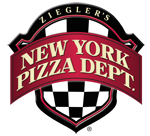 It's been more than 16 years since the family came here from Long Island. Since then, we've kneaded, tossed, sauced, topped and sliced more than 2.5 million pizzas! Our recipes have been handed down by three generations. Although we're in the desert, our water is pure New York, making our crust tasty, chewy and crunchy. We only use vine-ripened tomatoes and an exclusive cheese blend that comes from Wisconsin and California. (Last we checked there aren't any cows in NYC.) Whether you're dining in, carrying out, or getting a delivery, there's something for everyone from our Family Kitchen. www.aznypdpizza.com
---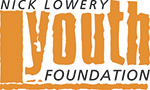 Nick Lowery Youth Foundation
---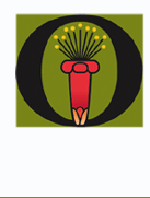 Ocotillo Family and Cosmetic Dentistry is a modern, high tech dental office in Chandler, just a short drive from Tempe, Phoenix and Gilbert, We offer a great dental experience that you will love to share it with your friends beginning with your first phone call. Our dentist, Dr. Suneeta Annamareddy, offers a wide range of dental treatments that suits your individual needs .Dr. Annamareddy DDS, owner of Ocotillo Family Dentistry, graduated from University of California, San Francisco and has been practicing dentistry for 6 years at the same location. Evening and Saturday appointments are available. Visit our web site at OcotilloFamilyDentistry.com or call, (480) 802-8686 to make your appointment today. We will be having dental specials for Shape Up Arizona attendees! Like us on Facebook and get $30 off your dental treatment.
---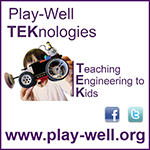 Play-Well TEKnologies provides project-based programs designed to teach principles and methods of engineering to children, ages 5 – 14, using LEGO®.  Our curriculum is designed by engineers, building on the math and science skills students learn during the school year.  Utilizing over 100,000 pieces of LEGO® for each class, we engage our students in solving real-world engineering challenges that explore concepts in physics, architecture, and engineering. Our goal is to have our students foster a greater appreciation of how things work, and encourage the qualities of inquisitiveness, self-reliance, and self-confidence in children.  We have been growing future engineers since 1997.  For more info, visit play-well.org.
---
At REI, we love to get outside and play, and we know first-hand the importance of quality outdoor gear. REI Outdoor Experts will be providing information on trail running, road running, rock climbing, hiking, backpacking, mountain biking, road cycling, kayaking, yoga, as well as providing examples of appropriate gear and apparel for each sport.  Learn the difference between clipless pedals and clip in pedals, find out the benefits of Heart Rate Monitors and minimalist shoes.  Get all the information you need in order to get out and shape up.
---

---

---

SanTan Honda Superstore has been a family owned business since 1975, and operates their 105,000 sq. ft. facility on over 17 acres on Gilbert Rd, just north of the SanTan 202. SanTan Honda Superstore is the #1 Honda Dealership in Arizona. They have hundreds of new and pre-owned vehicles, very friendly staff, and a state-of-the-art facility. SanTan Honda invites guests to come experience the Superstore Difference. From new vehicle purchase to servicing your current vehicle, take advantage of their new complimentary Computerized Alignment Check. Have a piece of mind knowing your vehicle is safe at no cost to you.
---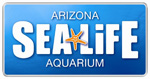 Arizona Sea Life Aquarium
---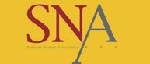 ---

Spartan Race AZ 2013 – 3+ MILES / 15+ OBSTACLES. The challenging sprint obstacle trail races are a great way to get off your couch and start living. From beginner trail racers and mud run participants to hardcore warriors, tough guys and marathon runners, they all come out to test themselves on the insane obstacle races! 99.9% of all people who try this event will finish, and 100% will have their thirst for mud & trail racing fully satisfied!
---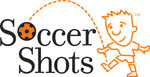 Soccer Shots is a leader in non-competitive youth soccer development for children of all ages, offering programs for 2 year olds, 3-5 year olds, and 6-8 year olds.  We explore the basics of soccer through imaginative games that will keep your children moving and having fun!  Our curriculum extends beyond physical activity by using simple, creative play activities that incorporate values such as teamwork, encouragement and cooperation.  We place a strong emphasis on character development, sportsmanship, self-confidence, and fun.  It's more than just soccer! For more information, please visit www.soccershots.org.
---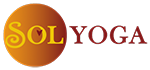 Sol Yoga offers students of all fitness levels the opportunity to improve strength, toning, flexibility, focus and balance in a warm and friendly class environment. Yoga Class levels range from the Gentle to Mixed Level. A Yoga and Mat Pilates combined class is also offered as well as Zumba classes. There are 14 weekly classes Monday through Saturday. Private and Therapeutic sessions are available for more individualized fitness counseling. The entire staff at Sol Yoga is highly trained to identify the individual needs of students, dedicated to providing a positive, challenging Yoga or Zumba experience for every student. www.SolYogaAZ.com * 480-802-3774 or 480-710-7359 * Email: info@SolYogaAZ.com
---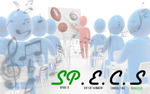 SPECS CONSULTING, Specializing in connecting brands to consumers for businesses and properties in the sports and entertainment indutries, www.s-p-e-c-s.com.
---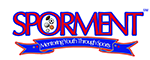 SPORMENT is the world's largest virtual youth sports mentoring company. Our sports mentors have help kids:
Compete at a higher level.
Have a better understanding of all aspects of their sport.
Contribute more to a team.
Have more self-confidence, on and off the field.
Learn productive techniques and strategies from proven sports mentors.
Reach their full potential.
Our sports mentors also strive to be a positive Role Model for our students. We mentor kids ages 8-18 www.sporment.com
---

SRP (Salt River Project), one of the nation's largest public power utilities and metropolitan Phoenix's largest raw-water supplier, is among the oldest and most successful multipurpose reclamation enterprises in the United States. We are named for the major river that provides water to central Arizona – the Salt River.SRP was created in 1903 as a territorial corporation through provisions of the National Reclamation Act. Landowners in the Salt River Valley pledged their property as collateral for the government load to build SRP's signature structure – Theodore Roosevelt Dame. For more than a century, SRP has evolved to meet the water, power and telecommunication needs of the growing and changing communities in central Arizona.
---
Learn tools to have your child feeling good about him/herself, know the difference between right and wrong and what behavior is appropriate,  be optimistic, become responsible, have confidence within him/herself, enjoy learning new things , have your child want to communicate with you.  www.Serlinconsulting.com.
---

---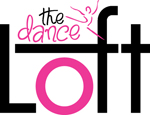 "The Dance Loft is dedicated to providing dance instruction in a positive learning environment that will encourage creativity and self esteem. The studio and staff are devoted to inspire, encourage, and support every student as they learn about dance. The Dance Loft is located on Gilbert Rd just south of Germann Rd and offers dance instruction for ages 2 thru 17 in the styles of Jazz, Ballet, Tumbling, Tap, Lyrical, Contemporary, and Hip Hop. Stop by today to sign-up for a Free Trial class!"
---
Tutor Doctor provides affordable one-on-one in home tutoring. We create an individualized educational plan for each student and match tutors based on the student's academic needs and personality. Tutor Doctor can provide support to classroom instruction and assignments and go back and deal with building blocks that were missed. One-on-one tutoring helps students build confidence, and get individualized support and better grades.
---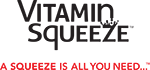 A 90 day health and fitness challenge to start transforming your life!  Whether you are looking to lose 5 pounds or 100 or more pounds, looking to tone up or build some muscle, gain back your energy or just want to maintain and have a quick, easy NUTRITOUS meal…then we've got just the thing for you…The Shake Mix that tastes like Cake Mix!  It's for ANYbody and anyBODY…great for kids, seniors, it's diabetic friendly, kosher, gluten free and lactose free!  You can even get your kit for free every month, just for sharing the challenge with your friends with the 3 for FREE program! Join the challenge and start your transformation today with a great product and superior tools and support! www.duediligence.visalus.com
---

PTS Multimedia is a nationwide internet marketing firm that specializes in a wide variety of innovative, business marketing techniques. We take a comprehensive approach for branding businesses and specialize in helping businesses leverage their brand on the web. We provide Website Development, Graphic Design, Search Engine Optimization, Social Media Management, and Video Production. Please contact us at: 480.656.7235 or www.ptsmultimedia.com
---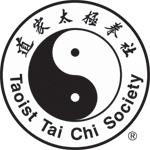 ---

Teen Challenge International
---

---

---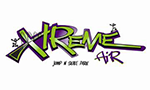 ---