Chandler Mayor's Day of Play – October 2014
October 25, 2014 @ 9:00 am

-

1:00 pm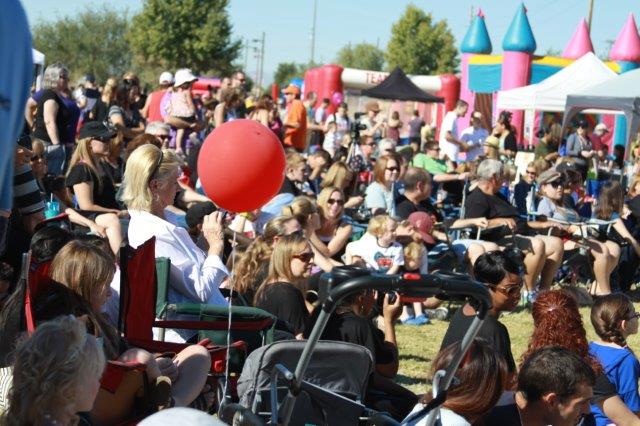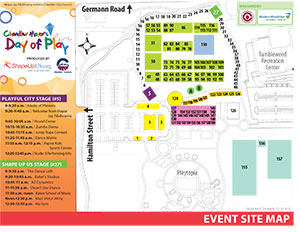 Join US for Chandler Mayor's Day of Play! We have partnered with the City of Chandler and Chandler Unified School District for this amazing event. Costume Contest, field games, nutritional information & demos, train rides, inflatables, fitness challenge, Bike Land and Rodeo, sports clinics, entertainment and so much more!
We anticipate 8,000+ attendees at this one-day event!
THANK YOU FOR MAKING THIS EVENT A HUGE SUCCESS!
City of Chandler – Stephanie Feldaverd and Hermelinda Llams – I so appreciate YOU!
Chandler Unified School District – Steve Hewitt – YOU are the BEST!
Clyde Baker Productions – Clyde YOU are the AMAZING and YOU ROCKED the Stage!
Safeway Frank Delorio and Reddy Ice -Russ Hayes– THANK YOU! for ALL of the Water and Ice – YOU are the LIFESAVERS!
ABC Embroidery Designs – PHENOMENAL T-Shirts!
The CORE Institute, Summer Janssen, for being our FANTASTIC t-shirt sponsor! Totally awesome!
Todd Davis, The FUN COACH the inflatables were INCREDIBLE just like YOU. I love teaming up with the FUN COACH!
Arizona Parenting Magazine – Thank YOU Kimberly! You are the INCREDIBLE and I love Arizona Parenting Magazine and YOU!
AZ Green Living Dorrie Morales, Thanks for YOU!! You are a Blessing!
PTS Multimedia – You make Shape Up US SOCIAL MEDIA ROCK! Thanks for YOU Stephanie! PHENOMENAL!
Jewish Life Magazine and Cindy Saltzman THANK YOU! You are the BEST!
Nick Nielsen, Ready Set Jump Rentals thanks so much for the Generators!
Papa John's, Jessi Breitengeld THANK YOU for feeding all of our volunteers! Incredible you are!
Christina Barth, Sports Authority – Thank you for always being their for Shape Up US and you incredible donation!
Arizona Diamondbacks – We Love you!
EVIT, Emily we loved having you!! Thanks!
All of our PHENOMENAL Booths and Activities – CONGRATULATIONS! I had a BLAST because of YOU!
To all of the WONDERFUL VOLUNTEERS…OMGosh you never stopped! THANK YOU ALL!
Hailey Schultz, Michael Valenzuela, Iris Zhang, Skye Kopfman, Connie Sinsabaugh, Kate Richards, Phillip (you rocked the stage), Anita, Rubin, Manual, Landon, Ben, Darin, Andres, Alexander, Edward, Aquila, and anyone I might have missed…Thank you ALL! INCREDIBLE!
Thank you Julie Gabos YOU ARE AMAZING and a SIMPLY DYNAMIC! THANK YOU! You are a gift in my life!
Levi Davis – Thank you for Creating this INCREDIBLE Video levidavis.wix.com/media
Shape Up Arizona at Chandler Mayor's Day of Play would not be possible without YOU!
THANK YOU for MAKING A DIFFERENCE!