Tucson, Arizona Department of Education Expo – September 2014
September 27, 2014 @ 9:00 am

-

1:00 pm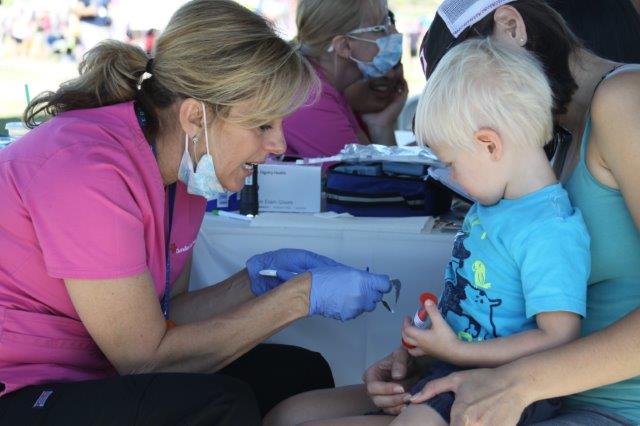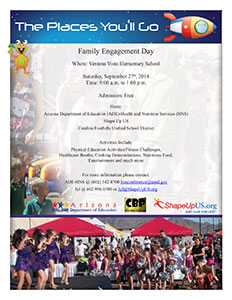 FREE EVENT – Please join us while we partner with the Arizona Department of Education to bring health and education together all in one place. We are expecting 3,000 plus people to attend this event.
We will incorporate all of our fun activities for the families! Joining US are Mascots Wilma and Wilber, U of A Athletics, FC Tucson Soccer, Pickleball, BMX Demos, Scooter Racing, Sam at Mama's Hawaiian Bar-B-Cue will be doing cooking demos, fabulous food, entertainment, tons of fun, lots of activities, give-aways and so much more…
Donload the Flyer Here
Download the Vendor Application Here
THANK YOU FOR MAKING THIS EVENT A HUGE SUCCESS!
Arizona Department of Education
Miranda graves, Keri Schoeff, Nerissa Emers, Jason Gillette
The Catalina Foothills Unified School District
Ventana Vista Elementary School
Kim Boling, Principal, Josh Silverthorn, P.E. Teacher and Pat, my Rock Star
Clyde Baker Productions – YOU are the BEST!!
Safeway and Reddy Ice – Thank you for ALL of the Water and Ice
ABC Embroidery Designs – FABULOUS T-Shirts
Mama's Hawaiian Bar-B-Cue – Thank you for all of our Awnings -Thanks Sam!
Bounce Around Tucson for all of our Generators
Papa Murphy's for Sharing with the Community and Serving all of our Volunteers
FC Tucson – So FUN!! Thanks Greg
U of Athletics and the Mascots- We Love you Wilber and Wilma
All of our PHENOMENAL Booths and Activities
All of our AMAZING Volunteers (AEPI Fraternity U of A) and Hailey Schultz
Levi Davis – Thank you for Creating this INCREDIBLE Video levidavis.wix.com/media
Family Engagement Day would not be possible without YOU!
THANK YOU for MAKING A DIFFERENCE!