104.7 KISS FM is the Valley's Contemporary Hit Music station with Johnjay and Rich and All The Hits! KISS FM is Phoenix's "sophisticated" party station: spotlighting music, fun, and (sometimes outrageous) contests and promotions! KISS FM has a world-class on-air staff including Johnjay & Rich who put their unique spin on pop culture, celeb "gossip," the world of pop music, and more. DJ Aaron Taylor, KISS FM's club guru and resident mix DJ, takes over the mid-day, followed by Boy Toy Jesse in the afternoon, and Nessa at night. Listen to KISS FM, win prizes, meet the DJ's, download PodCasts and more at 1047kissfm.com.
Click here for the Sponsor Booklet
---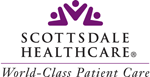 ---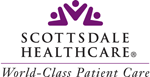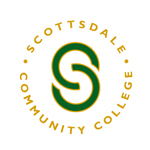 Scottsdale Community College
---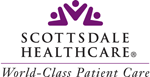 City of Scottsdale
---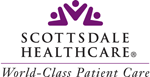 Wells Fargo Company is a diversified financial services company providing banking, insurance, investments, mortgage, and consumer and commercial finance through more than 10,000 stores and 12,000 ATMs and the Internet (wellsfargo.com and wachovia.com) across North America and internationally. We promote economic development and self-sufficiency through community development, financial education, cash contributions, affordable housing, environmental stewardship, and through the efforts of our enthusiastic team members volunteers. Our vision: "We want to satisfy all our customers' financial needs and help them succeed financially."
---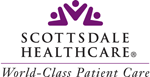 ArmzillaArmedZilla is a new online social networking site for veterans, military personnel, family members, friends and supporters. This veteran-founded organization provides a community where active duty military and veterans can share their stories, be recognized for their service, and own their place in military history. We're using the power of social media to provide better access to veteran benefits, veteran service organizations (VSOs), and to the people and businesses that support those who served.
Join the largest support initiative in American history and publicly show your support for the military community as a member of ArmedZilla at www.ArmedZilla.com.
---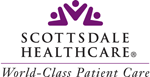 KISS FM104.7 KISS FM is the Valley's Contemporary Hit Music station with Johnjay and Rich and All The Hits! KISS FM is Phoenix's "sophisticated" party station: spotlighting music, fun, and (sometimes outrageous) contests and promotions! KISS FM has a world-class on-air staff including Johnjay & Rich who put their unique spin on pop culture, celeb "gossip," the world of pop music, and more. DJ Aaron Taylor, KISS FM's club guru and resident mix DJ, takes over the mid-day, followed by Boy Toy Jesse in the afternoon, and Nessa at night. Listen to KISS FM, win prizes, meet the DJ's, download PodCasts and more at 1047kissfm.com.
---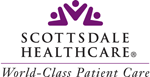 EVAEVA is an upbeat station that plays a mix of rhythmic oldies with engaged personalities and exciting promotions that focus on the lifestyle of our listeners. The music is familiar and FUN… It has an air of sophistication, and contains a mix of music spanning 5 decades featuring distinctive artists such as Michael Jackson, Madonna, Prince, Earth Wind & Fire, Alicia Keys, Beyonce and many more… making EVA a new fan favorite.
---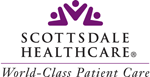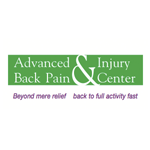 We at Advanced Back Pain & Injury Center have dedicated ourselves to maximizing the health of the community for the past 20 years! Our motto has been "Beyond Mere Relief-Back to Full Activity Fast". We are proud to say we have helped thousands of people get back to the activities they love to do! Our unique combination of chiropractic care & our movement/rehab program has brought about tremendous results. When the nervous system is balanced you experience increased strength, range of motion and overall coordination. This amazing program is perfect for all ages and abilities. We value community based education and would love to share the program with you! Contact us at pinnaclelifestyles.com or 602-494-3037.
---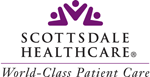 Aetna is one of the nation's leading diversified health care benefits companies, serving approximately 36.4 million people with information and resources to help them make better informed decisions about their health care. Aetna offers a broad range of traditional, voluntary and consumer-directed health insurance products and related services, including medical, pharmacy, dental, behavioral health, group life and disability plans, and medical management capabilities and health care management services for Medicaid plans. Our customers include employer groups, individuals, college students, part-time and hourly workers, health plans, providers, governmental units, government-sponsored plans, labor groups and expatriates. For more information, see www.aetna.com.
---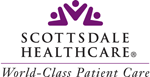 AMCH is America's only four-year full-time medical college of Homeopathy. There you will find an inspiring learning environment that provides a solid foundation for practice. With an exceptional and dedicated faculty, it is an intellectually stimulating and emotionally satisfying environment of inquiry. Along with the USA's only Doctor of Homeopathy Degree, AMCH also offers other programs that are also campus based as well as online, such as Homeopathic Practitioner Certification. The college maintains homeopathic clinics that provide acute care to the public and clinical education that is central to the curriculum. Contact: 602-347-7950 or admissions@amcofh.org for more information.
---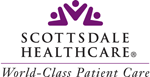 Arizona Sunrays offers the highest quality gymnastics, dance, cheer, and fitness instruction to over 1,100 children per week, ages 6 months through adult. We are proud to have placed gymnasts on the U.S. National Team and over 38 gymnasts on collegiate scholarships. Our competitive Dance Company and gymnastic teams continually win state, regional and national awards. In addition to our extensive gymnastics, dance and cheer programs, Arizona Sunrays offers Kid's Day Out, special needs classes, field trips, birthday parties, holiday sleepovers, Kid's Night Out, and outstanding seasonal day camps. Arizona Sunrays is now offering classes around the Valley at many community centers and schools. Fitness fun for everyone!
---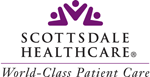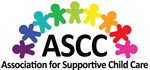 The Association for Supportive Child Care (ASCC) was established in 1976 as a private, non-profit organization, dedicated to enhancing the quality of child care in Arizona. ASCC is funded through community donations, government funding, United Way, corporations, and generous contributions from individuals and foundations.ASCC's mission is to enhance the quality of child care for children in Arizona. We remain focused on the needs of children and families and believe that every child should be provided the best possible care and nurturing.
---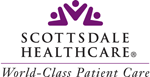 Arizona State University Student Nurse Association is a professional organization for any ASU student who is even interested in nursing. We value community involvement and further professional nursing education. Nurses from all areas stop in a speak to us about their experience and the different options we have in nursing, so that we may find the best career opportunity we can, so better serve the patient.
---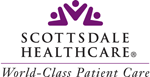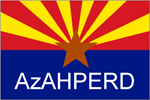 The mission of the Arizona Association for Health, Physical Education, Recreation and Dance (AzAHPERD) is to promote healthful lifestyles through quality education and provide leadership to school, community and statewide programs in the areas of health, physical education, recreation, dance and other movement-related programs.
---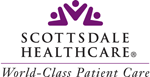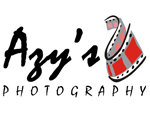 Azy's Photography understands that photography is an exacting science, but in the hands of a sensitive and caring photographer it becomes an art form capable of preserving beautiful, imaginative time slices of precious moments. In Azy's hands, weddings, candid events and family, student and baby portraits are forever captured in elegant, yet warm simplicity. Azy loves people and photography and it shows in the warm, relaxed, comfortable atmosphere she creates while going about the business of photographing your occasion. Her photographs reflect the mood of your event while capturing the essence of your personality. Azy would love to be your photographer. You'll love her too!
---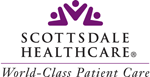 Body Systems Healing & Performance is a company dedicated towards health education and improvement. Body Systems caters their programs towards the individual needs of its clients through fitness, nutrition, lifestyle coaching and supplementation. The key to achieving health related goals rests in the commitment of the individual to address imbalances that may exist, through soft-tissue work, corrective exercise, meal planning, daily habit changes and appropriate goals setting. By addressing multifactorial levels of health, we have the ability to facilitate more energy, better sleep, weight loss, improved hormonal levels as well as emotional health.
---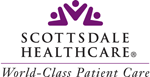 Since 1954 the Boys & Girls Clubs of Greater Scottsdale has provided quality programs to northeast valley youth. In that time, more than 100,000 children and teens have been served. Today, more than 16,000 community youth ages 6 to 18 are served through the organization's nine branches and 12 outreach sites located in Scottsdale, Fountain Hills, Salt River Pima-Maricopa Indian Community, Hualapai Indian Community and other Northeast Valley neighborhoods. We provide youth development services that instill strong core values and life enhancing skills in a safe environment. The programs help promote healthy lifestyles, good character and academic success.
---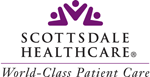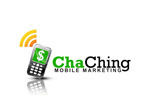 ChaChing Mobile Marketing is a national mobile communication company with clients ranging from national franchise groups to the smallest entrepreneurs. As leading experts in the field of mobile and online marketing our staff can help your enterprise develop mobile websites, mobile SMS and MMS campaigns, or a combination thereof to monetize with measurable results. At ChaChing Mobile Marketing we don't just build and deploy mobile initiatives, we work inside the business model to develop the kinds of mobile campaigns and mobile sites that fit your company objectives. This approach is focused on driving revenue in measurable quantities for your organization.
---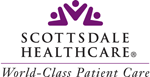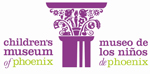 The Children's Museum of Phoenix is a wondrous place of imagination, inspiration, creativity and just plain fun! With a mission to engage the minds, muscles, and imaginations of children and the grown-ups who care about them, this is not your typical Museum – here we want you to touch EVERYTHING! And there's plenty to touch. The Museums offers over 300 play experiences, spread throughout 3 floors in the historic Monroe School Building located at 215 N 7th Street, in downtown Phoenix. Admission: $11 per person, children under the age of 1 are free. Open Tuesdays thru Sundays, 9am to 4pm.
---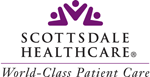 For Coca-Cola, sustainability is a long-term commitment to making a positive difference in the world by redesigning the way we work and live so that sustainability is part of everything we do. Forever. We call this …Live Positively. For more information visit www.livepositively.com
---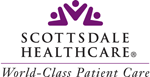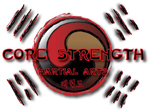 At Core Strength Martial Arts we focus on creating Martial Arts Athletes and Champions for Life through dynamic self-defense based curriculum and mental conditioning that promotes success in every aspect of our student's lives. Traditional Tae Kwon Do instruction is the foundation of all our programs taught in a world class training environment with strong character development. Conditioning, Drills, Forms, Sparring, Weapons, and Jump Kick Gymnastics offered for Little Dragons ages 4 – 5, Mighty Warriors 6-12 and Young Achievers 13 – Adult. www.corestrengthma.com 12005 N Tatum Blvd. (602) 237 – 5296
---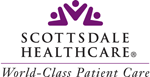 Chiropractic & Wellness – Dr. Jolene Kuty I'm a family chiropractor who listens to you, truly cares, and gets results with PAIN relief, accident INJURIES, and getting you HEALTHY! We strive to give you the BEST in holistic care with chiropractic adjustments, exercises, stretching, weight loss, back decompression traction, stress management, vitamins, and nutrition to get you to your best health! We've helped many patients just like you get relief! We are in-network with almost all insurances and have affordable cash pricing. Our energizing approach will get you moving and feeling great! Don't wait- you're worth it! Call 480-945-7800 and reserve your appointment.
---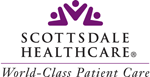 "At EcoClean, we ask why only take care of the body and not the environment around it? The truth is they are vastly connected and treating one without the other only chips away at the problem rather than solving it. Family owned and operated with over 20 years experience in healthy and organic living EcoClean is proud to provide a certified air specialist, medical grade air purifiers and the finest organic mattresses and bedding. Aimed at creating the highest standard of living, EcoClean also provides organic ZERO V.O.C. paints, sustainable flooring, organic carpet/upholstery cleaning and non-toxic cleaning products allowing you to transform your home into the purest and safest environment possible. Visit us directly or online to find more information on how to improve your home today because it's not just what you put into your body, its what you surround it with as well. " www.thehealthyhomesolution.com
---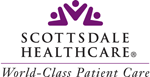 The Zorro Project After-School Fencing Classes for Youth who qualify
September-May Monday-Thursdays after school @AFC
Questions? Contact: ffaf2011@gmail.com www.fencingforallfoundation.org
---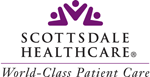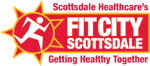 At Fit City Scottsdale, we know that health solutions are often social as well as medical. We are building a social community centered around health and well-being to help us become the healthiest city in the country. Our mission is to promote healthy lifestyle choices through affordable fitness, nutrition, and general well-being programs and education. Connect with us online or call 480-882-6477 to learn more.
---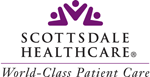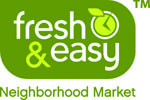 Fresh & Easy Neighborhood Market provides Fresh produce, fresh prepared meals and a full line of grocery products to its customers. We also have available a complete line of Organic vegetables and grocery items in addition to a Gluten Free section for those customers in need of these types of products. Our mission is to create lifetime loyalty of our customers by providing the best quality product at the best price with "World Class Customer Service. That's Fresh & Easy Neighborhood Market
---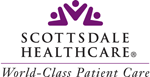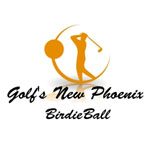 "BirdieBall – Tailored to Amaze" The BirdieBall is a limited flight golf practice system but feels like hitting a real golf ball. The BirdieBall flies and reacts exactly like a golf ball but when hit with any club (except a putter), it flies only 40 to 50 yards. Improve your draw and fade easily with BirdieBall. This golf system is designed to assist any level of golfer, from beginner to pro to improve their game. The BirdieBall is endorsed by the PGA and Pro's use it to train students. Because of its limited flight, the BirdieBall can be used in the back yard, park or ball field, anywhere 40 to 50 yards is accessible. When you use it, you'll be Amazed.
---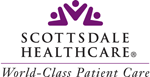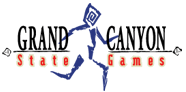 The Grand Canyon State Games is a showcase for the talents and aspirations for Arizona's amateur athletes regardless of age or ability. Be sure to Get Up! Get Active! Get Involved! And Get Healthy! at our annual Winter Games sports festival featuring 43 sports. Check out our website at gcsg.org for more details.
---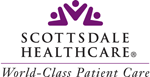 Green Living Magazine is the premier sustainable lifestyle magazine which strives to educate, empower and inspire people to go green. We provide simple and easy sustainable solutions to the LIVE, WORK and PLAY areas of your life. From organic cooking, saving energy, health and wellness, and interior design to chef and celebrity interviews, Green Living brings you the latest news about all things green. Visit www.greenlivingaz.com to peer into your green world and learn something new. Subscriptions are available online for $12 and in print for $29. Visit our Website for more information, to view our network videos and read our unique online stories. Follow us on Facebook and Twitter.
---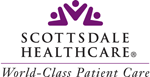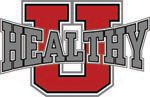 Healthy U offers a refreshing new approach to health, beauty, and fitness where Rachel Ray meets Dr. OZ meets Jack LaLane meets Heidi Klum. Healthy U is a fun, simple platform teaching our Arizona audience how to make changes that fit "U"r lifestyle. All ages and fitness levels will benefit from Jason's & Mary's years of research and practice in the health and fitness fields. Both Jason & Mary are passionate about helping Arizonans of all age levels reach their goals and maintain them! HealthyUtvShow.com
2733 N. Power Rd. Suite 102-261
Mesa AZ 85215
Contact: 800.801.3755 or find us on Facebook Healthy U
---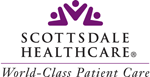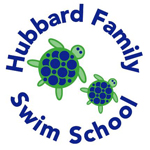 Hubbard Family Swim School has 3 indoor swim schools and 4 summer sports camps in the Valley. Our Sports Camps provide fun filled, friendship building, and healthy, active programs to fill the summer. In our swim schools, our priority is to teach children to love and respect the water. We are committed to providing swim lessons that build confidence and teach water safety skills in a child-centered environment. Our international reputation for excellence in teaching has grown as a result of our passion for teaching and our learn-to-swim techniques. As our students grow from babies to toddlers to age groupers we focus our lessons on teaching skills to help your child excel.
---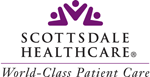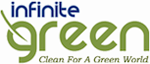 Providing cleaning services today comes not only with an obligation to get the job done right, but in a manner that does not negatively affect the environment. More and more it seems we find out the adverse effects of chemicals have on the ecology, nature and our lives. That is precisely why Infinite Green is so passionate about what we do: provide 100% natural cleaning products that clean, sanitize and remove bacteria. Some of our products have even been awarded the Design for the Environment (DfE) label as allowed by the EPA. This mark enables consumers to quickly identify and choose products that can help protect the environment and are safer for families.
---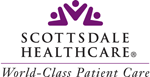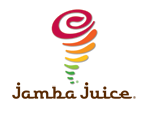 It all started with a blender, a bunch of fruit, and a vision that's equal parts good and good for you. From these humble beginnings, Jamba Juice has grown into a favorite destination for better-for-you beverages and foods, making its way into hearts and neighborhoods across the country with more than 700 locations. So while we've blended things up over the years, our feel good mission hasn't changed one iota: to inspire and simplify healthy living for active, on-the-go lifestyles. Which means whether Jamba invites you sip, bite, give back or create, you'll be left thinking the same thing: That felt good
---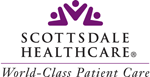 Everything about Jersey Mike's is high quality. Our certified Angus Beef top rounds are trimmed and cooked right in the store. Our meats and cheeses are all top-quality premium brands. Our bread is fresh-baked each day on the premises. And of course, everything's prepared right in front of you. It's what makes Jersey Mike's the most authentic tasting submarine sandwich available. And it's a tradition of quality we'll never outgrow.
---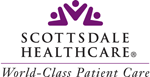 Kids&Sports is unlike any other publication in the Valley today. It combines the necessary ingredients of parent involvement, topical content with a consistent delivery vehicle. With the growth of youth sports and activities in our society, we believe the Valley is ready for a publication that offers advice and information for parents of children of all ages, as well as all activity levels—from recreational to competitive. Our primary readers are parents ages 24-59 who are passionate about their children and sporting activities of all types, sizes and kinds. Advertising in Kids&Sports allows you to market your products and services to the most responsive readership. With a print run of more than 30,000 per month and a pass along readership of approximately 70,000, Kids&Sports is your comprehensive marketing solution to reaching sports-minded readers across the Valley
---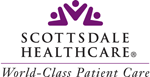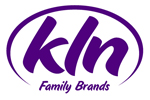 KLN Family Brands is a family owned company, with products made here in Phoenix. Our company has been making licorice, snack foods and nutritious food for your pets since 1965. With extensive and diverse product lines we've backed them all by industry leading technology and packaging equipment. Our Wiley Wallaby Australian Style Liquorice and our All Natural Vic's Popcorn are health conscious favorites among our customers. With low fat and reduced salt alternatives, they offer a healthier way to snack. For more of a traditional snack, we encourage you to try our line of Rachel's snacks. Made with real whole grains and they are perfectly seasoned for an unmistakably hearty and wholesome taste.
---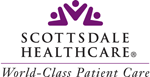 Market Bistro Café at Scottsdale Healthcare: Redefining Hospital Food We offer a fresh approach to foods that fit your active lifestyle. Market Bistro Cafes are located at each Scottsdale Healthcare Hospital and open to the public daily for breakfast, lunch and dinner. Our expansive menu offers locally grown fruits and vegetables, wholesome ingredients and many healthy options to choose from. Each menu item is hand crafted by our team of chefs with your health and well-being in mind. In addition, Baguettes Espresso and Lobby Cafes feature fresh-brewed Starbucks options and lighter fare.
---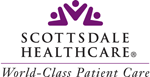 Mike Schneider is an ACSM Certified Personal Trainer. Inspired by his niece, he began his journey to live a healthy life several years ago. His goal was to better his physical fitness by sliming down and toning up. After little experience in the gym over the course of his life, and several months of feeling like he was going to die, Mike began to realize that the changes taking place in him were not only affecting his physical body, but his entire life. The impact of this experience led him to pursue the path of becoming a personal trainer. With his own experience behind him, Mike is ready to be of service to others who want to change their lives for the better. He has a passion for helping people and cares deeply about those he encounters in this life. His goal is to inspire as many people as he can to lead a healthy and, most importantly, happy life.
---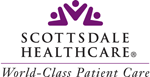 Natural Awakenings is a growing publication focused on healthy living, green living, personal growth, fitness, nutrition and creative expression. The free magazine enjoys a loyal following of 50,000 readers who turn to Natural Awakenings each month for information on living a healthier, more balanced life. You can find the publication at more than 500 locations Valley-wide, including Whole Foods, major hospitals, libraries, YMCA locations, LA Fitness, Pure Fitness, health food stores, health & wellness centers, coffee houses and many more. Visit us at NaturalAz.com, and connect via Facebook and Twitter. For information on advertising, please phone 480-488-9237.
---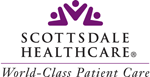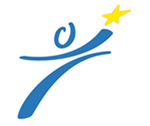 North Scottsdale PediatricsWe know that the choice of a pediatric practice is an important one. North Scottsdale Pediatric Associates, established in 1988, provides comprehensive pediatric care to infant's children and adolescents in a friendly warm environment with caring professional staff. We strive to provide the very best care and excellent service and want our patients and their parents to feel comfortable and confident. Our mission is to create: Confidence… that your child will receive the very best health care without unnecessary tests, procedures or medicines. Comfort… in a warm, attractive atmosphere where you and your child will feel comfortable. Understanding… Through open and direct communications with our experienced staff, who take the time to help you understand your children's health, development, behavior and illness. Convenience… through our location, office hours, accessible parking, and nearby pharmacy, x-ray and laboratory.
---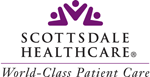 What is OTF? At Orangetheory Fitness we wanted to develop a workout philosophy that guaranteed results, eliminated the guess-work and increased energy all based around science. In color theory, orange equals energy. Why it Works!
---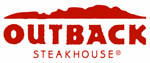 Outback Steakhouse is an Australian themed steakhouse restaurant. Although beef and steak items make up a good portion of the menu, the concept offers a variety of chicken, ribs, seafood, and pasta dishes. The Company's strategy is to differentiate its restaurants by emphasizing consistently high-quality food and service, generous portions at moderate prices and a casual atmosphere suggestive of the Australian Outback
---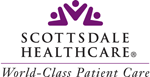 Fun for the entire family! Kids can practice karate moves like kick and punches, and engage in a Samurai battle with foam swords! Find family activities that involve learning something new together that's also fun. Parents, Be a role model for physical activity and significantly improve the chances that your children will lead healthy and active lives as well!
---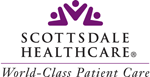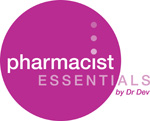 Pharmacist Essentials is the brainchild of Dr. Mayur M Dev. As a pharmacist for over 11 years, Dr Dev has had the opportunity to help many families improving their lives from education to awareness. With this in mind, Pure Berry Delights was developed to help address the issue of antioxidant health! Pure Berry Delights provides a fun, convenient, great tasting way of harnessing the health benefits of berries in a ready-to-eat fruit chew. With just 3 little berry chews, it provides the same antioxidant power as a serving of fruits and vegetables, based upon ORAC value!
---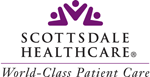 Developed by a physician, the LaserTouchOne is the only pain relief device on the market that combines two proven therapies: a low-level laser and micro-current electrical stimulation, shown by research to promote the body's natural healing process at the cellular level. The device is a safe alternative to medication or surgery. It's painless, easy to use and portable, so that pain relief is always in the palm of your hand. It's cleared by the US Food and Drug Administration (FDA) for both prescription and over-the-counter consumer use. Contact us for your free demonstration.Pivotal Advantage
PO Box 2914 Scottsdale, AZ 85252
www.ltostore.com/az0515
(877) 331-5078 or
(480) 204-7555
---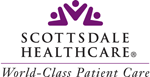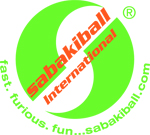 Sabakiball is an exciting, action-packed, non-stop sport. With more than 25,000 participants since its introduction in late 2008, we can guarantee it! Constant movement (sabaki) drives players to the very limits of their endurance. If a ball goes out of bounds, don't stop playing; another ball is thrown into play! Teamwork is key! Ball-hogs and hot-dogs actually keep their team from scoring. By rule, Sabakiball is the absolute ultimate team sport. In fact, professional and Olympic athletes from around the world have endorsed Sabakiball. Don't just stand there, play Sabakiball!
---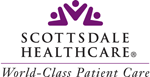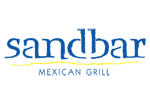 Ice cold cervezas, sand between your toes, and the freshest of Mexican cuisine — indulge in south-of-the-border delights. Sandbar epitomizes breezy beach mentality while still remaining a high-energy sports bar. Relax with a cocktail in a beach-side cabana, catch the game on more than 30 flat-screen TVs and experience the vibrancy of flavors and freshest of ingredients in our Chef's Southwest twist on Mexican culinary classics. As the sun goes down, Sandbar transitions into the ultimate hot spot in valley highlife. Dance to Top 100 hits beneath a web of multi-colored lights while sipping tropical tastes from a salt-rimmed glass. Sandbar's balance of sun-drenched leisure and vivacious moonlit play is what truly sets us apart.
---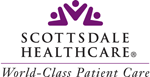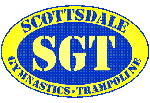 Scottsdale Gymnastics & Trampoline (SGT) is a family owned and operated business "Where Kids Come First"! Our 12,000 square foot air-conditioned facility is located in Scottsdale, Arizona and offers an array of activities for boys and girls, walking to 14 years of age. Our certified staff instructs gymnastics, trampoline, tumbling, dance, parkour, sports preparation as well as open gyms, camps and special events. SGT is where fun and fitness happens. We have everything but you, so come join the fun!
---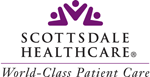 Scottsdale Unified School District (SUSD) provides exceptional academics and outstanding extracurricular activities that lead to success. We have the resources to help students develop skills such as leadership and teamwork, along with the confidence to find their own voices and discover who they are. At SUSD, we allow students to define their own path by providing an exceptional range of academic programs that help them score above state and national averages on SAT/ACT exams. Furthermore, 90 percent of our students graduate, and many gain acceptance to the top ranked colleges in the country. For more information, visit www.susd.org.
---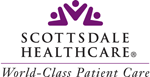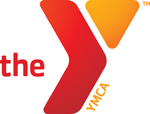 The Y envisions a community where opportunities to achieve abundant health abound…where children achieve their full potential…where people from all backgrounds come together to raise families in a safe environment steeped in Christian values. It is a place where men and women become champions for justice and social responsibility by giving their time and resources to this mission…making the dream of a healthy spirit, mind and body achievable for all. Our major areas of focus – Youth Development, Healthy Living, and Social Responsibility are delivered through a variety of services. Fitness programs, Teen Leadership, Swim, Sports, Family Time, Camps, Enrichment Programs and Child Care will help you realize your personal goals. And Community Programs that bring us together to build the community of our dreams. After all, it's what the YMCA has done for over 120 years.
---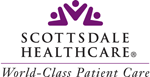 Since 2002, Senior Helpers has been a national leader in professional, in-home senior assistance services. We have the people, resources and knowledge necessary to make sure our clients are able to enjoy living independently at home. We ensure a better quality of life for seniors and their families by proving dependable, affordable care at a moment's notice. Senior Helpers is a trusted and respected organization that takes a responsible role in supporting our clients, our employees, and our community. Senior Helpers hires only the most professional, enthusiastic, compassionate caregivers. We offer seniors daily companionship and assistance with everyday living activities.
---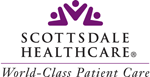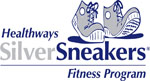 About Healthways Healthways is the leading provider of specialized, comprehensive solutions to help millions of people maintain or improve their health and well-being and, as a result, reduce overall costs. Healthways solutions are designed to keep healthy people healthy, reduce health-related risks and optimize care for those with chronic illness. Healthways offers the award-winning SilverSneakers® Fitness Program, the nation's leading exercise program designed exclusively for older adults, and Prime Fitness, a comprehensive physical activity program for adult health plan members and employees of large companies. Healthways fitness offerings are available to nearly 8 million individuals at more than 14,000 participating fitness and wellness centers in all 50 states, Puerto Rico and Washington, D.C. For more information on Healthways fitness programming, visit www.healthways.com or www.silversneakers.com.
---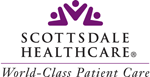 Cathy & Chris Lombardo own the Scottsdale, AZ franchise for Slim & Fit. Cathy, an Arizona native and an All-American Track and Field Athlete, has committed her life to fitness and understands the discipline necessary to achieve your nutrition and fitness goals. The Slim & FIT Personal Weight Loss & Fitness system creates a unique weight loss experience that inspires women and men to achieve and maintain their individual health goals. Slim & FIT assists clients in achieving their vision by promoting healthy living solutions through the unbeatable combination of effective nutrition, behavior modification and an individualized, time efficient exercise program www.slimandfitaz.com
---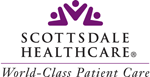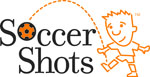 Soccer Shots is a leader in non-competitive youth soccer development for children of all ages. We offer programs for 2 year olds, 3-5 year olds and 6-8 year olds. Our nationally recognized program offers a high energy, fun, age-appropriate introduction to the wonderful game of soccer. Our innovative curriculum extends beyond physical activity to use creative, simple play activities that incorporate values like teamwork, encouragement and cooperation. Soccer Shots currently operates at local parks, fitness clubs and on-site at daycares, elementary and preschools. We can also add some extra excitement at your child's next birthday party! Contact us for information. www.soccershots.org
---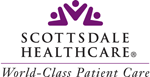 Stieg & Wachtel Orthodontics providing quality orthodontics for Adult, Adolescents and Children to the Scottsdale and surrounding areas for over 20 years. We are a Premier Provider for Invisalign and also use traditional braces. Our practice has two locations to provide convenient appointments in a comfortable setting, Old Town Scottsdale and North Scottsdale at the 101 and 90th Street. Please call our office to schedule a new patient appointment with either Dr. Stieg or Dr Wachtel at either of our office locations and receive a complimentary evaluation for Orthodontics.
---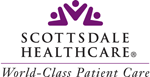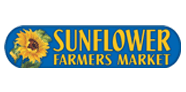 Sunflower Farmers Markets (www.sfmarkets.com) is a rapidly growing chain of full-service grocery stores offering consumers the highest quality natural and organic products at the lowest possible price. The company, founded in 2002, is a pioneer in developing the emerging value segment of the natural and organic foods retailing industry. They have remained true to their motto "Serious Food…Silly Prices" since the market's inception. The company has 35 retail stores located throughout California, Colorado, Arizona, New Mexico, Nevada, Oklahoma, Utah, and Texas.
---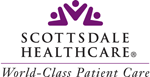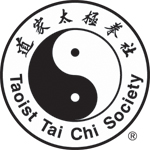 We are members of the Taoist Tai Chi Society, USA, Phoenix location, a 501(c)(3) non-profit. We are part of a global volunteer organization which helps people improve their health through the practice of Taoist Tai Chi®. At this event our members will talk with people about the many health benefits of Tai Chi and demonstrate the gentle, meditative movements of our 108 move set.
---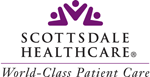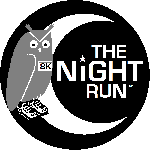 The Night RunTM Please join us at The Night RunTM 8K [USATF certified (pending)/chip-timed] & 3 Mile Fun Run/Walk on Saturday May 12, 2012 at Civic Center Mall in Old Town Scottsdale. Presented by Scottsdale Healthcare. Proceeds benefit Workshops for Youth and Families, an award-winning, Arizona 501(c)3 non-profit that provides afternoon and weeklong workshops for preteens and teens, fostering personal leadership, character development, and resiliency. The fast and spectacular course winds through city streets, residential neighborhoods, the nightclub district, and past the Scottsdale Stadium. Participants receive a commemorative race shirt, goodie bag, and live entertainment. Awards to top finishers. www.thenightrun.com
---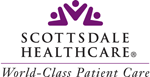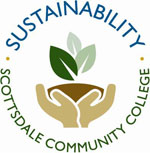 The Sustainability Office a Scottsdale Community College provides information to employees, students and the public on how to work and live more sustainable. It organizes events that have in their focus at least one of the aspects of the Triple Bottom Line (Environmental Responsibility, Social Justice and Economic Feasibility). The Office furthermore provides scholarships to students, and supports/consults to improve the campus facilities.
---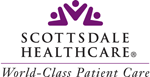 Thorbecke's Thor Power Gold was started over 40 years ago in a small gym in Tempe, Arizona. The owner, Brick Darrow, designed a line of vitamins and supplements to help the thousands of people that trained at the gym break both state and world records in weight lifting. Fast forward to 2012 and you find the Thorbecke's Thor Power Gold supplement line re-formulated and engineered with zero artificial chemicals or sweeteners. Our all natural wellness, vitamin, and sports nutritional products are designed for the everyday person looking to stay healthy to the competitive athlete. Thor Power Gold cares about your body and your wellbeing. If we wouldn't put it in our bodies, we won't put it in our products. That's Thorbecke's Thor Power Gold!
---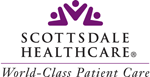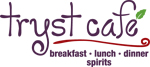 Open for breakfast, lunch and dinner, Tryst café serves organic, natural, locally sourced menu items as well and an extensive gluten free menu that's tasty and visually tantalizing and is complimented by an organic bar. Tryst Café exudes a unique urban vibe that is warm and hospitable. Patrons can dine indoors or on the covered patio. Tryst has something for everyone: happy hour daily 4PM-7:00PM; live music on Monday nights; all you can eat fish bake/fry on Friday's; complimentary wine/beer tasting monthly and more! Follow us on Facebook, and Twitter to stay up to date! Open daily from 7AM. www.trystcafe.com
---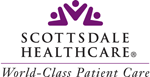 Tutor Doctor provides affordable one-on-one in home tutoring. We create an individualized educational plan for each student and match tutors based on the student's academic needs and personality. Tutor Doctor can provide support to classroom instruction and assignments and go back and deal with building blocks that were missed. One-on-one tutoring helps students build confidence, and get individualized support and better grades.
---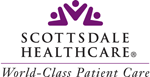 Tutor Time was established in 1988 in Boca Raton, Florida. We have more than 200 corporate and franchise schools throughout the United States, Hong Kong, Indonesia and Portugal. Tutor Time is a subsidiary of Learning Care Group Inc., the second-largest for-profit provider of early childhood care and educational services in the United States. Tutor Time is dedicated to fostering educational development, building self-esteem and sparking imagination in a safe and loving environment. Whether enrolled full- or part-time, your child will benefit from our proprietary Tutor Time® LifeSmart™ curriculum, based around the idea that every child is smart in his or her own way. Our experienced teachers focus on meeting your child's developmental and educational needs by helping him or her advance through each program at his or her own pace.
---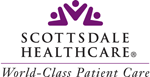 "Z-Ultimate Self Defense Studios was created with one mission in mind – to provide life changing and character building experiences through world class, personalized martial arts instruction. To do that, a group of martial arts masters – with a combined experience of over a 160 years in the martial arts – combined the best of the best from classical, practical and tactical martial arts styles into an efficient and effective system of self defense, easily customizable to your individual needs, allowing you to learn at the fastest speed possible how to defend yourself either on the ground or on your feet."
---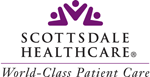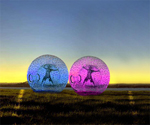 Zorbing for Fun, LLC Our mission is to provide all ages with a fun and active activity. Zorbing for Fun can be, not only entertainment, but can also get the body MOVING. The heart is racing in anticipation, the body is balanced engaging core muscles, the blood is filled with oxygen as you are rolling in an out of control motion. Zorbing Balls allow the rider to experience complete uncontrolled rolling motion that exhilarates and excites the senses. Please visit our website: www.zorb.com for videos on a more accurate description of Zorbing! Let's get the party rolling!
---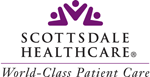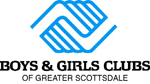 Boys & Girls Clubs of Greater Scottsdale
---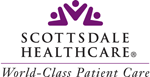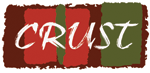 Crust
---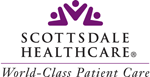 "At EcoClean, we ask why only take care of the body and not the environment around it? The truth is they are vastly connected and treating one without the other only chips away at the problem rather than solving it. Family owned and operated with over 20 years experience in healthy and organic living EcoClean is proud to provide a certified air specialist, medical grade air purifiers and the finest organic mattresses and bedding. Aimed at creating the highest standard of living, EcoClean also provides organic ZERO V.O.C. paints, sustainable flooring, organic carpet/upholstery cleaning and non-toxic cleaning products allowing you to transform your home into the purest and safest environment possible. Visit us directly or online to find more information on how to improve your home today because it's not just what you put into your body, its what you surround it with as well." www.thehealthyhomesolution.com
---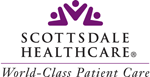 Flex Science Institute www.flexscienceinstitute.weebly.com Flex Science Institute (FSI) – is about flexibility and mobility in people's range of motion in the joint. Specializing in geriatrics, athletes, and creating healthy toned physiques.
---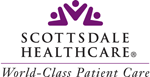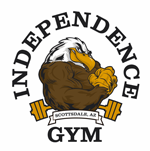 Independence Gym
---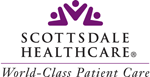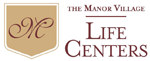 The Manor Village Life Centers The Manor Village @ Scottsdale… (www.themanorvillage.com) The Manor Village is Elegant Senior Living at its Finest!
Each fully equipped elegant suite includes a full kitchen, senior friendly bathroom(s), large master bedroom, and emergency call and response system.
Sit back, relax and let the bi-weekly cleaning service take care of the housekeeping.
Allow our Executive Chef to prepare exquisite meals in our Medallion Dining Room and use your generous monthly food allowance to treat your friends or family.
You also enjoy the safety and security of knowing emergency assistance is available at the touch of a button through our 24 hour on-site staff.
Activity and Companionship is always right around the corner so you can choose to be as busy as you want to be!
The Wellness Center focuses on a holistic and preventative approach to maintaining your health, wellness and independence.
And Much, Much More!
---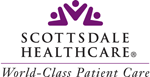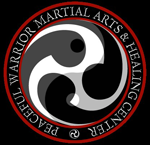 Peaceful Warrior Martial Arts & Healing Center Fun for the entire family! Kids can practice karate moves like kick and punches, and engage in a Samurai battle with foam swords! Find family activities that involve learning something new together that's also fun. Parents, Be a role model for physical activity and significantly improve the chances that your children will lead healthy and active lives as well!
---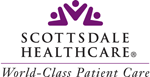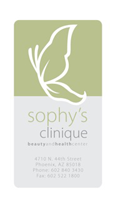 Sophy's Clinique Medspa and Wellness Center was founded by Dr. Yang. She has built a thriving medical practice in Phoenix over the last five years. Her specialty is helping her patients develop the perfect balance between beauty and wellness. By integrating weight loss, hormone imbalance, preventive and fitness training, Dr. Yang has a unique way of looking at the relationship of the body to health and disease. Integrative Medicine is the solution to restore health and wellness. Dr. Yang also is committed to help you look your best with safe, non surgical procedures such as dermafillers and neuromodulators injections, laser procedures. All in all Sophy's Clinique is the place where we will help you feel and look your best.