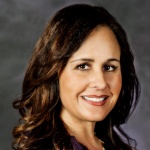 Kimberly Cabral is the founder and CEO of MASK (Mothers Awareness on School-age Kids), and the Publisher of MASK The Magazine. MASK, a 501 (c) (3) non-profit organization, was established in 2007. Kimberly is the mother of a blended family of five children who was inspired to create MASK after a conversation in the car with her son who was about to enter middle school. Realizing that issues relating to drug use, drinking, bullying, and technology safety are affecting children much younger than the then established prevention programs were being delivered, she approached two other moms who shared her concern about the safety and well-being of children. Together, after receiving training by experts such as police detectives and psychologists in areas that included drugs, bullying, self-esteem and internet safety, they formed MASK.
The MASK mission is to engage and educate parents, children and the community about issues facing youth today and to empower children to make safe, healthy choices.
Kimberly's vision for MASK's school-based program, the MASK E3 Online Institute, is to build and strengthen social and emotional skills in children while helping the school create a positive climate and atmosphere in a manner that helps teachers and school administrators also meet educational standards. In 2011, Kimberly's passion for reaching families led her to create MASK The Magazine, a quarterly publication that provides parenting solutions for today's families. It is the parenting manual offering solutions to the modern day challenges families face.
MASK helps children learn invaluable life skills for how to cope with a number of issues including responding to peer pressure, dealing with trauma and technology-related challenges. MASK equips students to feel confident regulating their emotions, maintaining frustration tolerance and setting healthy boundaries. MASK has served the community, for over a decade, with the goal of strengthening parent-child bonds and empowering children to make decisions from a place of knowledge and confidence which will prepare them to thrive.
MASK E3 Institute, MASK The Magazine and the mask matters app is a resource for moms, dads, grandparents, caregivers, and professionals to stay up-to-date on the important issues affecting school-age children.